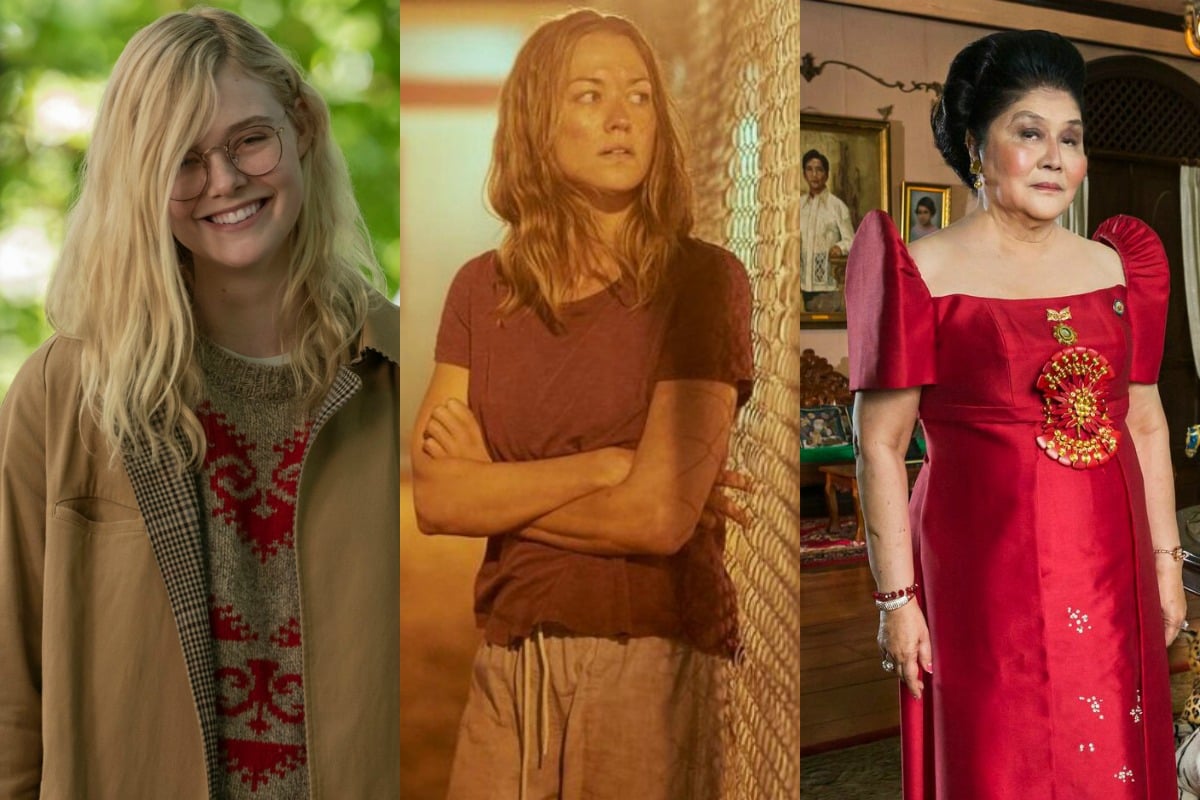 This week we have been truly blessed by the Entertainment Gods because a whole slew of new TV shows and movies have arrived just in time for you to stream this weekend.
In this day and age, it's easy to be overwhelmed by the sheer number of streaming and entertainment services on offer, to the point where you may find yourself stuck in an indecisive web of choice paralysis when it comes time to scroll through the new releases and pick your weekend watch.
Since it is literally my job to watch every new TV show and movie that is released into the world and report back, I've narrowed it down to the three best new releases you must lock yourself inside and watch this weekend.
Stateless 
The new ABC series Stateless is very much Australian drama at its absolute best.
Co-created and executive produced by Cate Blanchett, Stateless tells the story of four different people whose lives intersect through their experiences at an immigration detention center in the Australian desert.
Based on a series of real people and events, the cast of Stateless is also packed with an impressive list of actors and actresses including Asher Keddie, Fayssal Bazzi, Marta Dusseldorp, Dominic West and Jai Courtney.
Take a look at the trailer for Stateless on ABC below. Post continues after video. 
Cate Blanchett is a particular standout as Pat, one of the leaders of a cult-like, self-improvement dance therapy studio, as is Yvonne Strahovski who stars as Sofie Werner.
Sofie, a former flight attendant, finds herself held in the remote compound in Australia as a person without a passport, and her story is based on the life of Australian resident Cornelia Rau.
New episodes of Stateless air on Sundays 8.30pm on ABC. The first episode premiered this week and is available to watch now on ABC iview. It's easily one of the most compelling dramas on TV right now.
Watch it now on ABC iview.
All The Bright Places 
I'm a sucker for beautifully told stories featuring complex teenage protagonists and All The Bright Places fits perfectly into that mold.
The new Netflix film is based on the internationally bestselling novel of the same name and tells the story of high school students Violet Markey (played by Elle Fanning) and Theodore Finch (played by Justice Smith), who don't run in the same social circles but meet by chance at one of the lowest moments of both their lives.
Violet is dealing with the aftermath of a tragic family death while Theodore feels isolated from his family and the other students at school due to his depression and his near-constant thoughts of suicide.