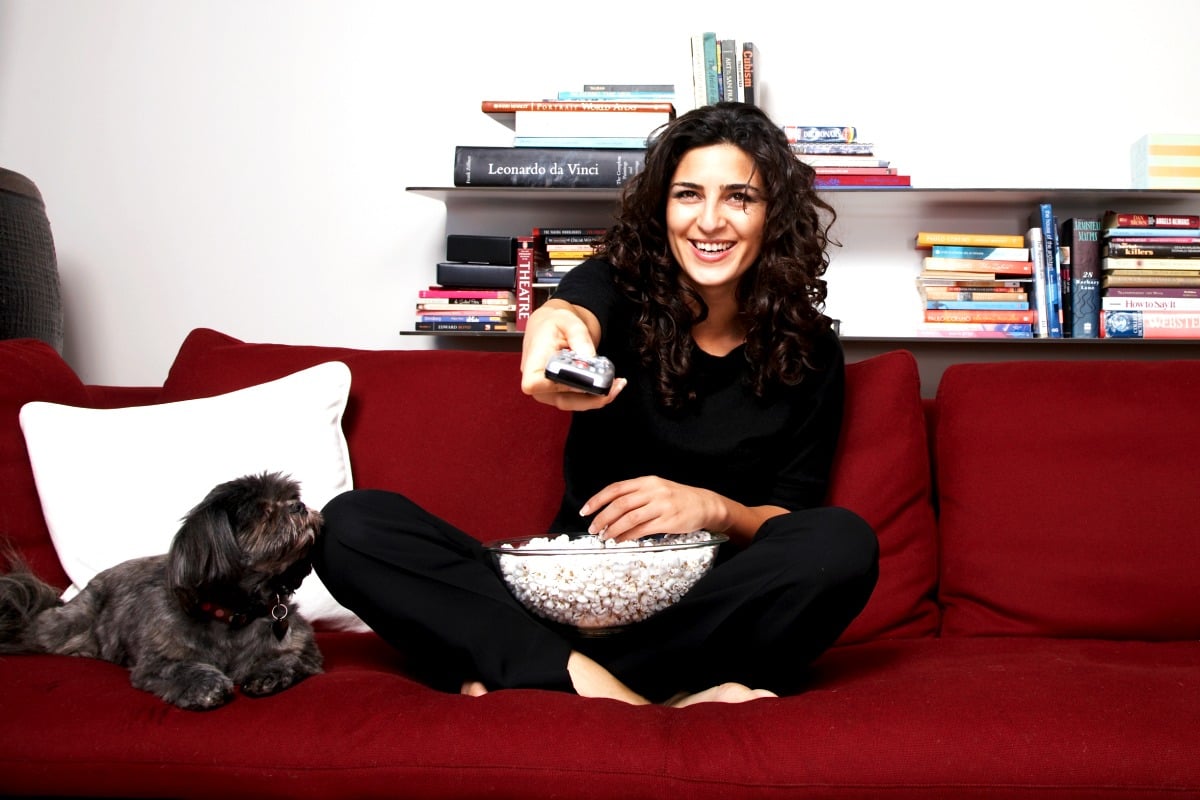 It's the most wonderful time of the year…and I'm not talking about Christmas.
Sure, sitting down to a delicious meal with your family and friends and then tearing open beautifully wrapped gifts is fun and all, but have you ever settled down to watch a truly addictive Netflix show? That is where true happiness lies, my friends.
Luckily for all the TV fiends out there, Netflix has been saving up a whole bunch of brilliant new TV shows to drop in December.
There's quite a bit of new TV content to cast your eyes over, so to make things a little bit easier, here are four shows you need to add to your 'must watch' list immediately.
Chilling Adventures of Sabrina: A Midwinter's Tale 
What did we do to deserve this? One of the most delightful and deliciously dark Netflix shows of 2018 is back for a surprise holiday special.
The Netflix original Chilling Adventures of Sabrina is an adaption of the Sabrina the Teenage Witch sitcom. The show is a dark coming-of-age story that traffics in horror and the occult featuring a teenage witch called Sabrina Spellman (Kiernan Shipka). 
In this holiday special, as the winter solstice approaches, Sabrina orchestrates an emotional séance with serious consequences.
Coming to Netflix Friday, December 14.
Tidelands 

Tidelands follows Cal McTeer, played by Charlotte Best (Home & Away), a young woman who returns home to the small fishing village of Orphelin Bay after ten years in juvenile detention then jail.
However, Orphelin Bay is shrouded in mysteries.
When the body of a local fisherman washes ashore, the town's clandestine relationship with drug smuggling is suddenly on public display. Cal must uncover the town's well-hidden secrets, while investigating a commune of outcasts who live in a hidden pocket of the bay – a group of sexy and dangerous half-Siren / half-humans known as  'Tidelanders'.
Elsa Pataky (Fast and the Furious) stars as the mysterious and alluring Adrielle Cuthbert, the leader of the Tidelanders who will go to any length to protect her tribe of people.
Coming to Netflix Friday, December 14.
Bad Blood