'But I didn't mean to contact her.'
If I had a dollar for every time I thought that in a netball game, I'd have… well, probably about $6 a game. Not enough to retire on, but enough for me to wish I could invent some new netball rules.
I'm not a contact-er. I'm not one of those pushy players who beat the crap out of their opponent because their happiness depends on whether their social netball team wins the B-Grade-Tuesday-Night-Winter-Eastern-Suburbs-Netball-Div-2 trophy or whatever.
But I am clumsy. And accidents happen. And by 'accidents', I mean me running into my opponent at full pace because I was looking the other way, or thinking about food, or just couldn't stop my legs from running. I genuinely didn't mean to contact her.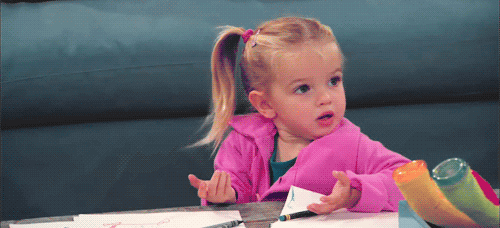 So can we make that a rule, umpires? That if you contacted your player ACCIDENTALLY, you don't have to stand out? Also, while we're at it…
Netball rules we wish existed.
1. The 'My opponent is a giant' rule.
If a player is dwarfed by their opponent by at least 0.51 metres, player may have one free pass per quarter, lest they will give up and go home.