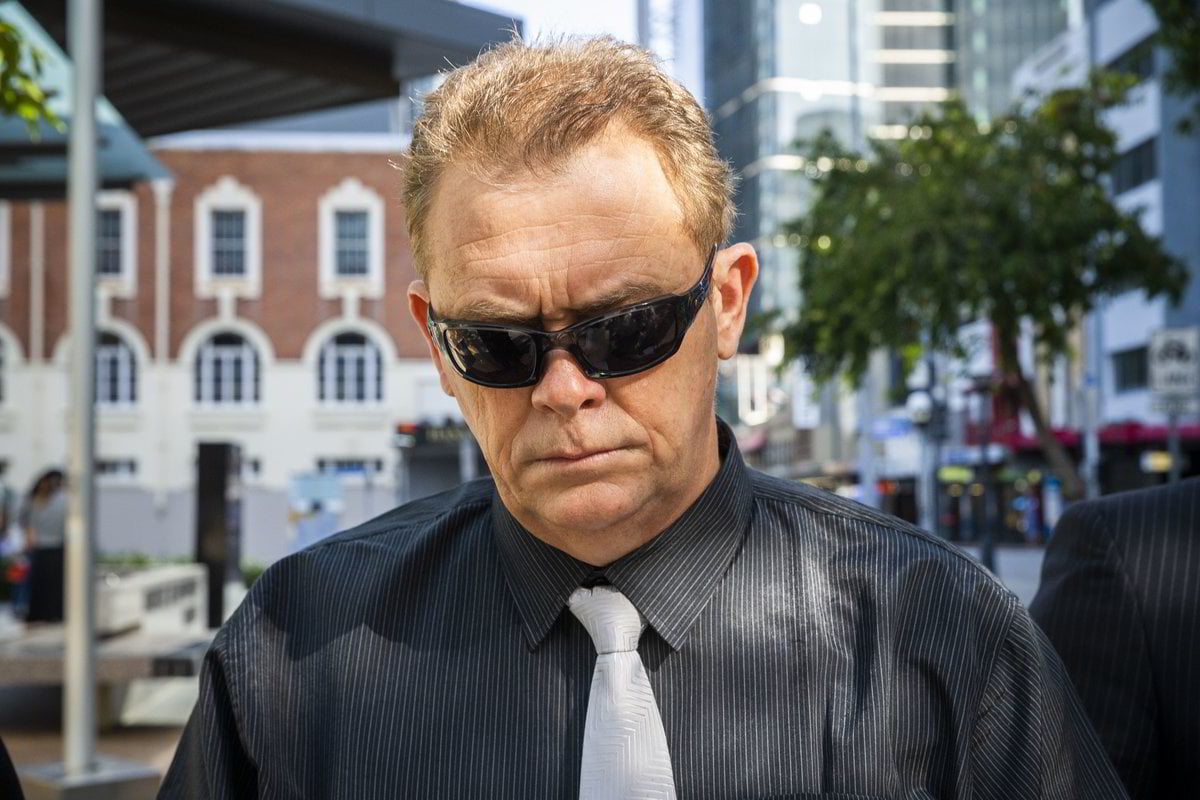 This post deals with domestic violence and might be triggering for some readers.
When Queensland police officer Neil Punchard leaked a woman's address to her violent ex-partner, he wanted to terrify her.
The then-47-year-old had been an officer for a decade, and sent text messages to the man – who was a mate of his – joking about the matter.
"Just tell her you know where she lives and leave it at that. Lol. She will flip," he wrote in a message that was later sent to Queensland's Crime Commission.
Women and violence: The hidden numbers. Post continues after video.
But it wasn't just one leak – it was nine, all sent during a year long period in 2013. Along with the confidential information from the police database, he also gave his friend advice about what to say in a series of derogatory rants about the Gold Coast woman.
In one instance, Punchard drafted an email that was intended to "send to the bitch that will hopefully make her s*** herself."
He also said: "F*** this bitch...is she f***ing delirious? F*** her. No more negotiations."