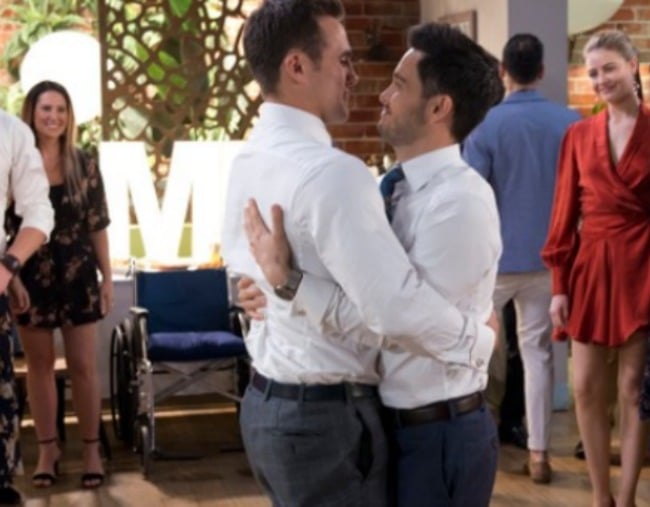 On Monday night at 6.30pm, Australian TV made history.
For the first time since Australia achieved marriage equality in December last year, a same sex wedding was shown in a television drama on our screens.
In terms of LGBTQI representation, it was a moment that shouldn't be underestimated. As Jason Herbison, the executive producer of Neighbours, wrote for The Huffington Post, "there is power in portrayal".
"Having a couple like David and Aaron pronounced 'husband and husband' – and having it legal in real life – is a defining moment in how far we've come, even if there is a way to go," Herbison says.
When the wedding was filmed, same sex marriage wasn't officially legal in Australia, making for what Herbison describes as "an emotional time behind-the-scenes".
Watch: The Neighbours episode making history. Post continues after video.
One of the "shining lights" during the same sex marriage debate, he says, was Magda Szubanski, who tonight brought audiences to tears on Neighbours as celebrant Jemima Smythe-Davis.