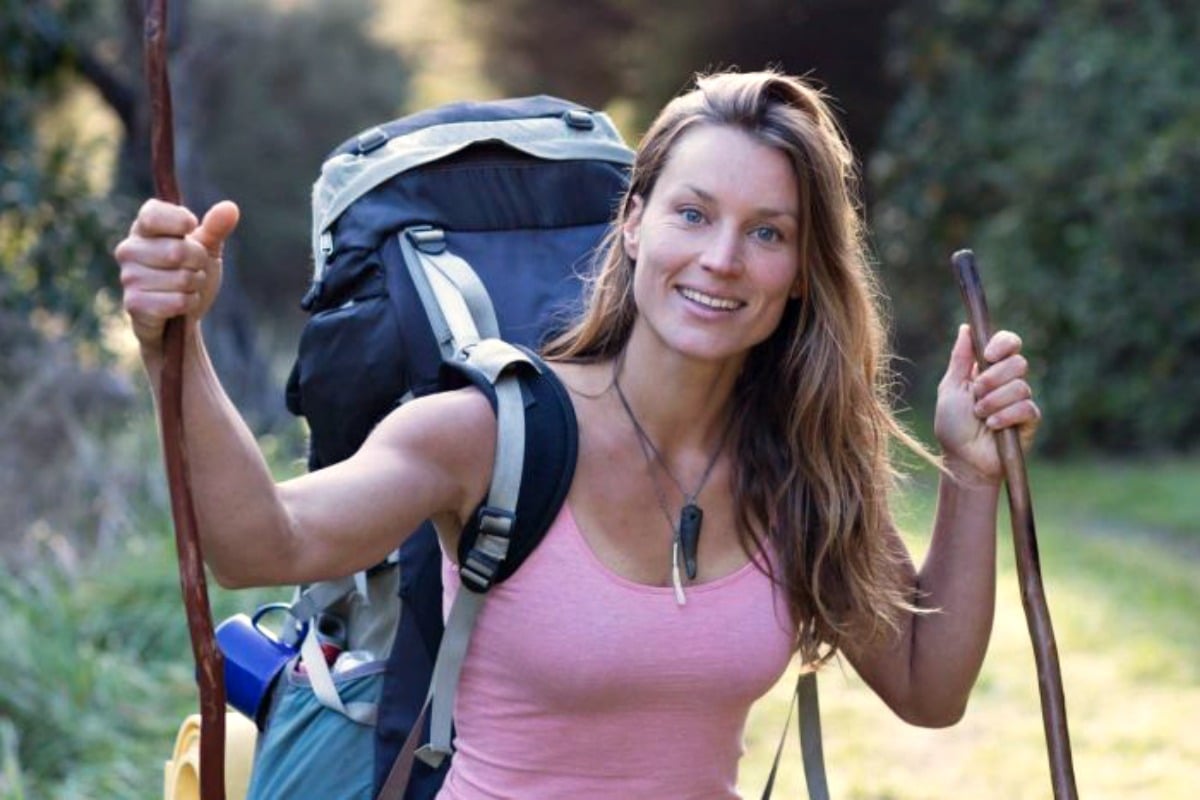 For the past eight years, Miriam Lancewood has lived deep in the New Zealand wilderness, several days' hike from the nearest town, from people, from convenience. She and her partner, Peter, exist 'off the grid'; they have no electricity, no clocks, they live by torch and fire-light, hunt and forage for their food, which they supplement with well-stocked supplies.
They do make brief, seasonal trips back to civilisation to stock up on staples, medicine, and so on. But Miriam is never tempted to stay.
"There is so much noise," the Dutch-born woman told Mamamia's No Filter podcast. "I don't know how people can stand it. It's like a form of torture."
She and Peter, then a university lecturer, were lured into the wilderness by a desire for adventure, to appreciate the beauty of nature and for a sense of calm. And they adapted surprisingly fast.
Almost nine years on, there are only a handful of conveniences she really does miss. Toward the top of the list: showering. The smell of soap. The hot water on her skin. Through her hair.
A bottle of shampoo certainly would have been handy when Miriam experienced a particularly irritating bout of dandruff that first winter.
To hear more about Miriam's fascinating life in the wilderness, listen below:

"It was quite bad," she said. "I was scratching my head all the time and Peter said, 'You know, I heard something about Inuits, some people up north, who treat their dandruff with morning urine. He said, '[It has to be] women's urine, from the morning'. So I thought I'd give it a go. You know, what does it matter?
"So I wet my hair, and then poured the tin of morning urine over my head."