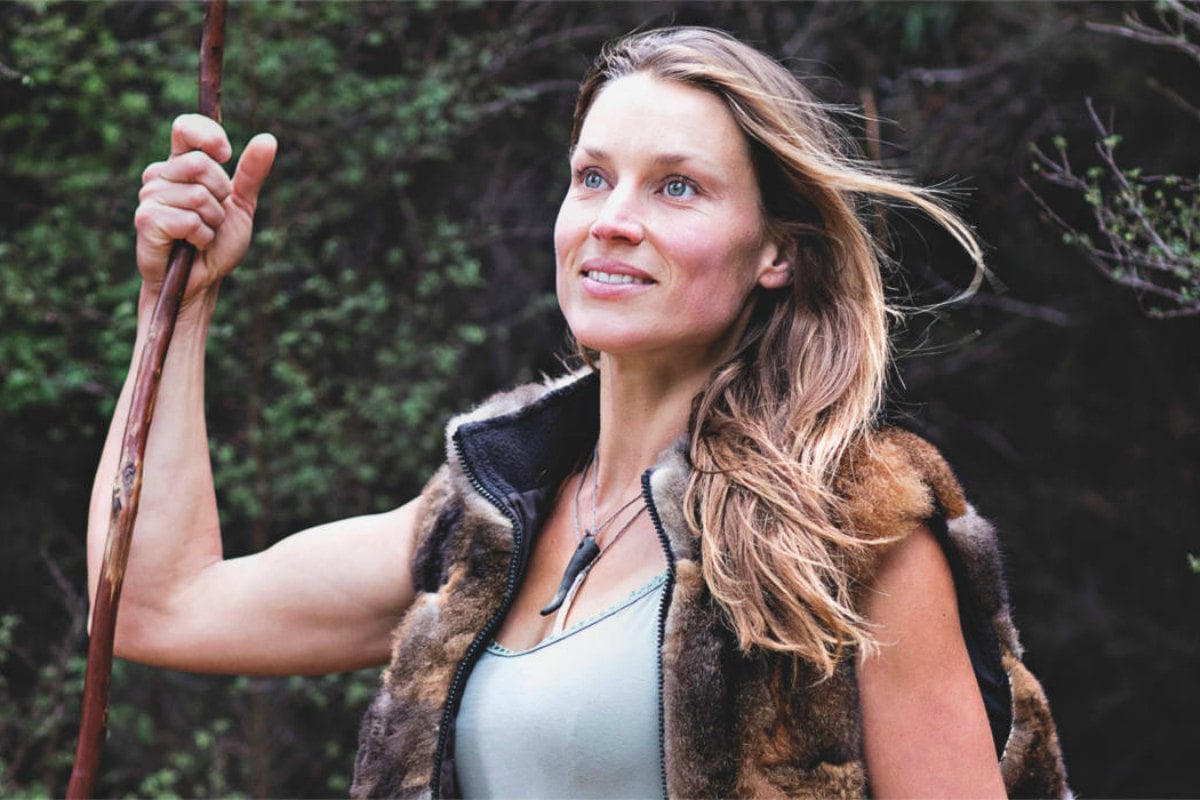 For the past eight years, Miriam Lancewood and her husband Peter have lived in the wilderness of New Zealand. No phones. No internet. No bed. No refrigerator. No electricity. No concept of time.
They're completely off the grid. And while that sounds terrifying to some, they wouldn't have it any other way.
So what happens when you're thousands of kilometres away from the nearest town and you get sick… or you want to know what time it is and you don't have a watch or a phone?
This is an extract from her book Woman in the Wilderness (available on Booktopia for $18.95) in which she recounts her initial experience adjusting to the wilderness, including the immense feelings of boredom, she wasn't expecting.
***
Peter turned round and put my arms over his shoulders. "Now it's just us!" he said, embracing me. I kissed him softly on the forehead.
In the sky above us, a big hawk appeared, gracefully following the path of the river below. When it saw us, it flapped its brown wings wildly to change course, then disappeared over the other side of the mountains- which, to us, was the other side of the world.
I took a deep breath. "I feel like we have finally come home." Peter nodded. "This is the world we were all born into."
I took his hand and looked out at the valley and forest all around us.
"Amazing feeling, to be so alone in such an isolated place, isn't it?" I said.
"It is. The nearest house is a good three days' walk from here. This time of year, most people leave the mountains alone and stay inside until the spring."
I looked up and saw some clouds drifting over the ranges. They were moving fast; there must have been a lot of wind on the tops.
"What do you think will happen to us?" Peter wondered.
I thought for a while before responding. "I don't know. I really can't picture the future."
"Because it's totally unknowable."
"Yes, it's actually as though we have no future. Just the great timeless void, an infinite mist."
Listen to Miriam Lancewood's conversation with Mia Freedman about braving the wilderness on No Filter.
Back at the hut, I rekindled the fire and made two cups of tea, which I carried over to Peter, who was sitting on a rock near the river.