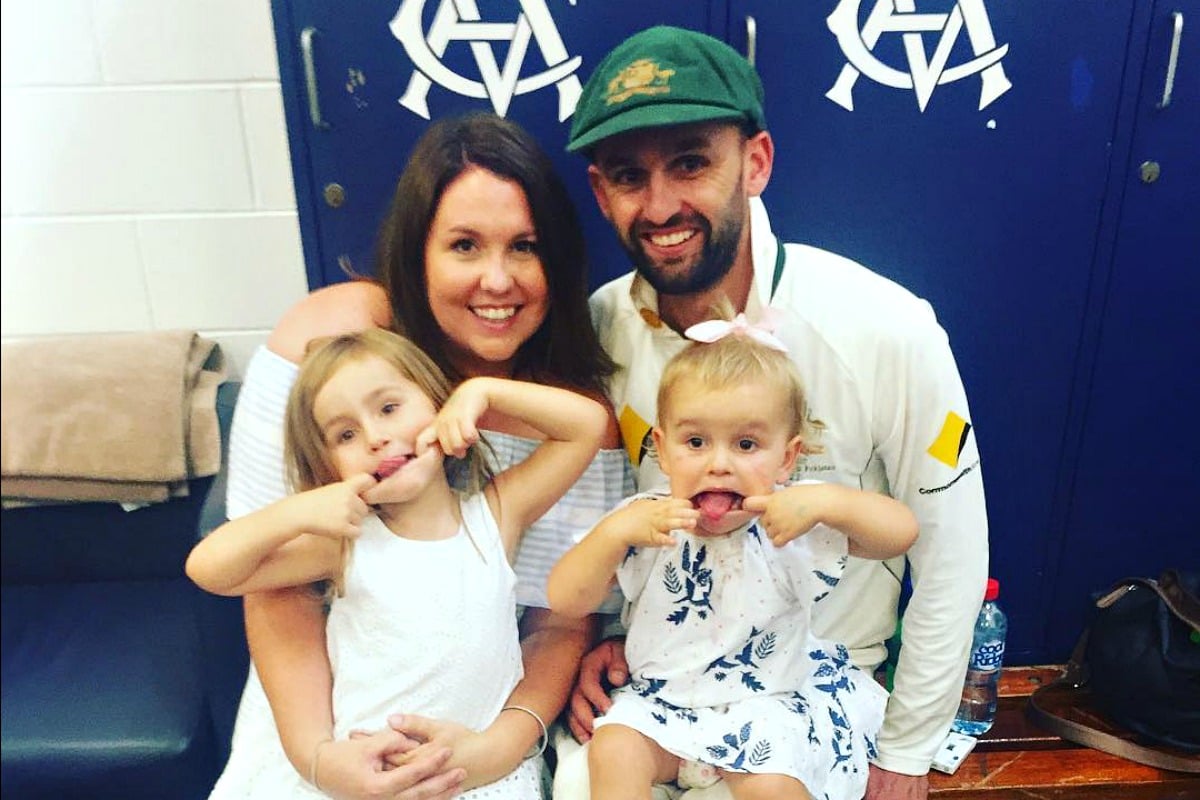 It's been a year since the photos of cricketer Nathan Lyon emerged. The father of two in the passenger seat of a BMW, leaning over and kissing the blonde woman behind the wheel. A woman who wasn't his partner of 10 years and mother of his two daughters, Mel Waring.
Though utterly "devastated" at the subsequent collapse of her marriage, Mel displayed a show of strength via Instagram this week, sharing a picture of herself with her girls, Harper and Milla.
"My little tribe," she wrote. "A year on and we might not be the family we once were, but the girl gang is stronger then ever and can't wait for our new adventure next year!"
And other members of the Australian cricketing family were right there to support her.
"Squad on point!" wrote Rachel Khawaja, the marketing and even manager wife of batsman, Usman. "So much love for you beautiful girls."
"So good!" added Candice Warner.
Sammy Nevill, the wife of NSW captain and former test wicketkeeper Peter, also rallied around Mel, commenting the lyrics from Beyonce's female empowerment anthem, Girls: "Who run the world?"
Reports in the Daily Mail at the time claimed that there was nothing illicit about Nathan's relationship with the woman in the photographs, real estate agent Emma McCarthy.