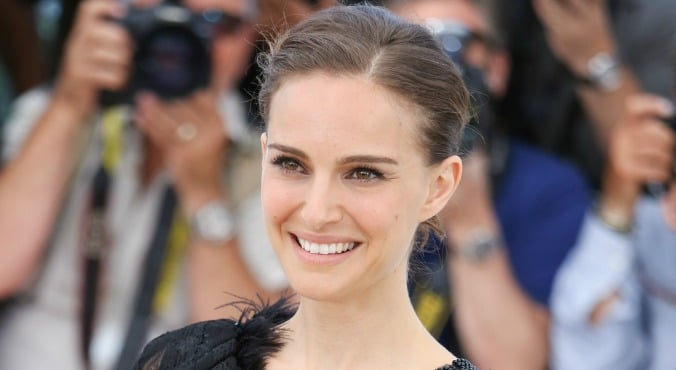 Image: Natalie Portman at the Cannes Film Festival (Getty)
The showbiz world is full of high-achieving, Type A personalities, and Natalie Portman is undoubtedly one of them.
The 33-year-old started her film career in her early teens, going on to star in several critically acclaimed films — including the one that earned her an Oscar, Black Swan — and try her hand at directing and script-writing. Amid all this, she also studied neurobiology and advanced modern Hebrew literature at Harvard University, and launched her own line of vegan footwear.
That's pretty damn impressive.
RELATED: Why Amanda Seyfried decided to finally seek help for her anxiety disorder.
Despite her obvious successes, Portman hasn't been immune to feelings of self-doubt and depression. During a speech at Harvard's Commencement Day, the actress spoke candidly the 'Imposter Syndrome' she experienced after her admission to the Ivy League establishment. (Post continues after gallery)
Our favourite Natalie Portman films.
"When I got to Harvard just after the release of Star Wars: Episode 1, I feared people would assume I had gotten in just for being famous, and not worthy of the intellectual rigour here … I got in only because I was famous. This was how others saw me, it was how I saw myself," Portman told the university's current students.
RELATED: Ruby Rose reflects on her struggles with her mental health.
"[I felt] I wasn't smart enough to be in this company, that every time I opened my mouth, I would have to prove that I wasn't just a dumb actress." We hope she now realises 'dumb actress' is the last way anybody would choose to describe her.
Although you mightn't be familiar with the name 'Imposter Syndrome', it's quite a common phenomenon. There's a good chance you've felt it too. Have you ever believed you were a "fraud" just waiting to be "found out"; and that any successes and achievements you've had were somehow undeserved? You don't need to be an award-winning Hollywood actress to be plagued by that kind of self-doubt.