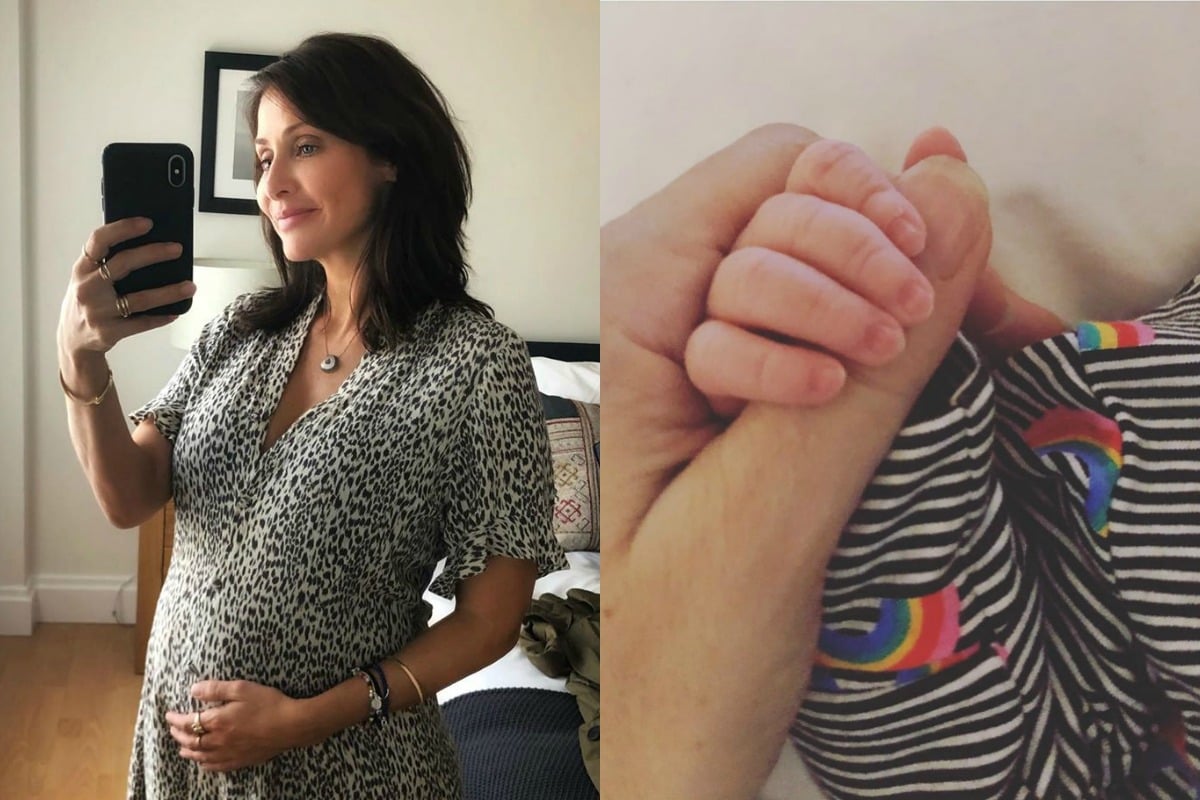 Natalie Imbruglia has given birth to her first child, a son named Max Valentine Imbruglia.
The singer shared the news on Instagram, saying her heart was "bursting".
The 44-year-old announced her pregnancy in July, writing that the pregnancy was something she had wanted for "a very long time".
The news was easy to miss, nestled among a caption to a photo showing her and a group of unfamiliar faces celebrating her upcoming album.
But swipe left and there was another photo: of Natalie cradling her baby bump.