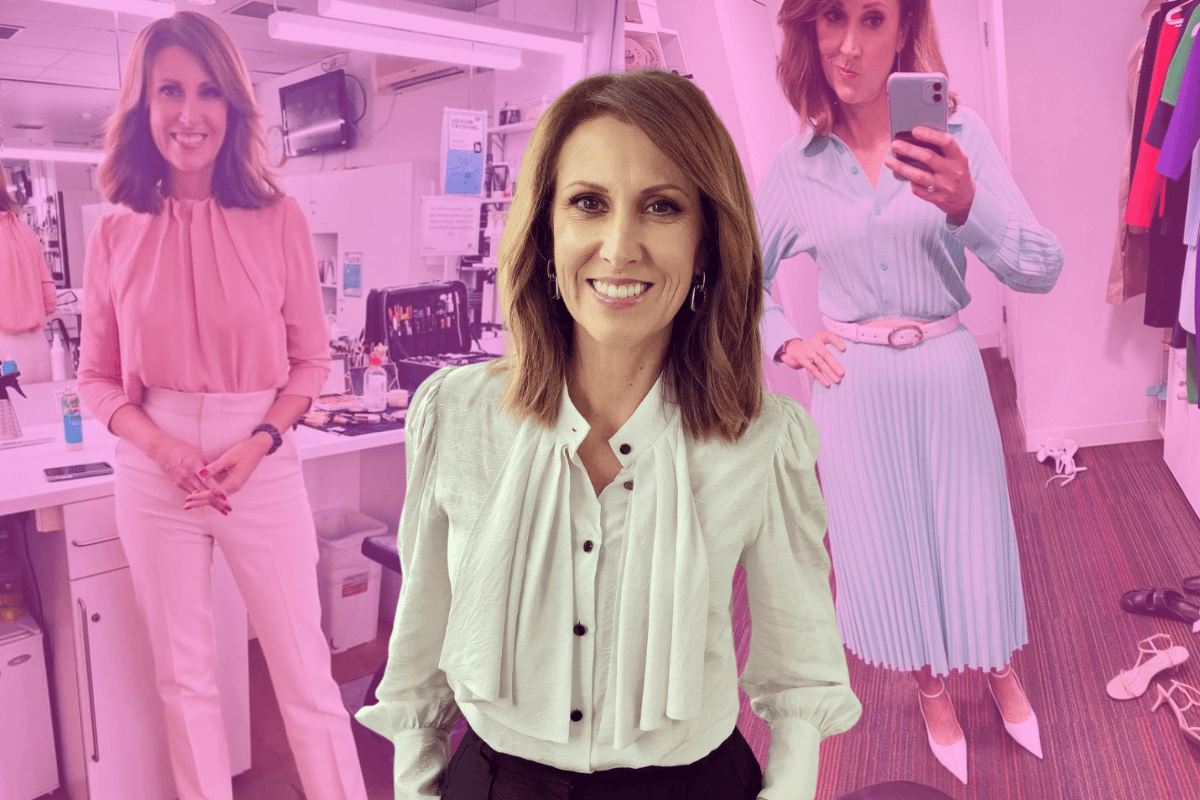 Natalie Barr has been a staple on our television screens for over 20 years now. And throughout those two decades, her alarm has gone off around 2.45am each weekday morning.
"Everyone's hung up on the 2.45am or 3am alarm," Barr notes.
"I get up before my alarm usually, typically stirring around 1.30am to 2am. There's so many people who do shift work in cities and towns across Australia. But people are hellbent on talking to us about it because we're public. There's a lot of us out there," she shares this week on Mamamia's No Filter.
She arrives to the Sunrise studio around 3.30am, brings a coffee from home with her, and gets to prepping for the morning's show, as well as getting into the hair and makeup chair just after 4am.
When it comes to working in television, there are plenty of hair and makeup resources available to breakfast TV anchors like Barr and her Sunrise co-host Matt Shirvington.
Watch: You Beauty tests diamond lips. Post continues below.
"We have professional hair and makeup artists spend an hour on us [every day]. If you have someone spend an hour on you every day, then you will look your best," she explains.