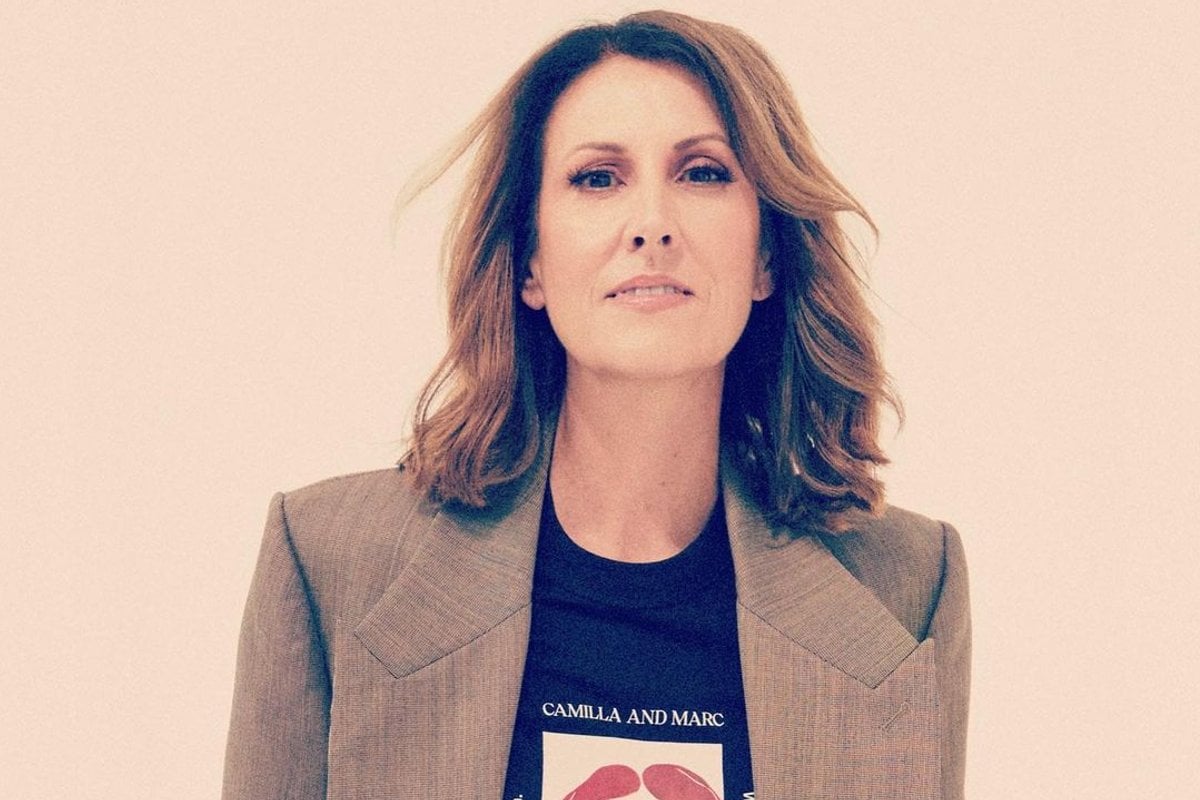 When Channel 7 journalist Natalie Barr had her first child 22 years ago, she came to a quiet, uncomfortable realisation. While she adored her baby boy, she didn't always like being a mother.
That's a familiar refrain these days. Platforms like blogging and social media have since given women spaces in which to share that kind of radical truth about parenting.
But, speaking to Mamamia's No Filter podcast, the Sunrise host said that, in 2001, she felt alone in her struggle. She felt like "a total failure as a mum".
Watch: Dear Mum... A Letter From My Future Self. Post continues below.
"I had always wanted kids. But then I thought maybe this is just me," she said.
For Natalie, the common challenges of early parenthood were compounded by exhaustion and grief.
Six months into her pregnancy, Natalie had received a middle-of-the-night phone call with the news that her father, Jim, had died.
Jim had returned from a game of golf that afternoon complaining of heartburn. He passed away just hours later of left ventricular failure, a condition in which the heart loses its ability to effectively pump blood around the body. He was 61 years old.
Natalie flew back to her hometown of Bunbury, Western Australia, planned the funeral and buried her dear dad. Then within weeks, she gave birth to baby Lachlan and was hurled into the disorienting depths of life as a new mum.
What she'd been told would be the best period of her life was consumed by the worst.