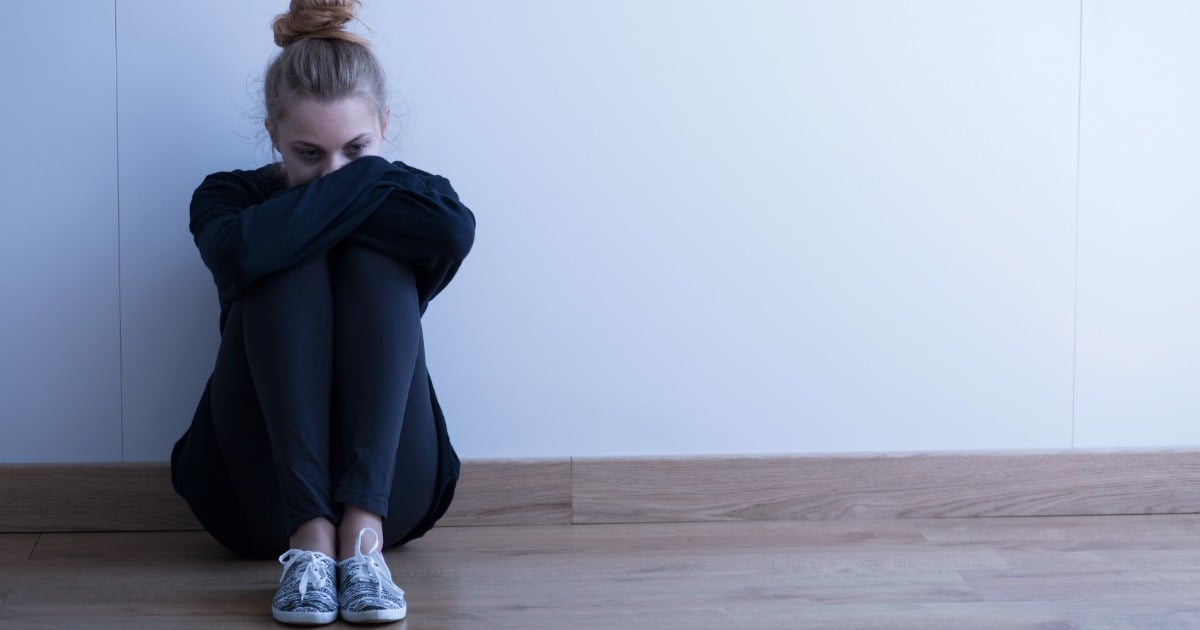 Typically, when we hear the term 'eating disorder', we conjure up an image of an emaciated young woman refusing to eat. But for the vast majority of people, this simply isn't what an eating disorder looks like.
In fact, anorexia nervosa is the rarest (although, according to many studies, the most deadly) of all eating disorders. Binge eating disorder is the most common, followed by bulimia nervosa, and a large number of people who experience eating disorder symptoms don't actually fit within a diagnostic category at all.
These individuals might engage in extreme exercise, or fast for days on end, without having a BMI low enough to be diagnosed with anorexia.
Despite this, rhetoric around eating disorders continues to portray them in a one dimensional light. In pop culture, these problems are routinely characterised by calorie restriction and extreme thinness, excluding a majority of sufferers from the conversation.
But a recent video on ATTN, featuring Nev Schulman (from MTV's Catfish), has garnered a substantial amount of criticism for promoting a dangerously narrow definition of eating disorders. And these criticisms demonstrate the strong divide between the media's portrayal of eating disorders and the lived reality of them.
Captioned 'Eating disorders are a mental illness, not a diet gone wrong,' the video included lines like, "In this psychiatric illness, they're controlling what they eat," and, "Share this if you believe eating disorders need to be taken more seriously," as well as a series of images of skeletal young people.
In some ways, the video does challenge beliefs about eating disorders. It acknowledges that men, too, suffer from eating problems, and even features a male talking about his experiences with bingeing and purging.
However, there is a gaping hole in this apparent 'public service announcement'. And the audience noticed it.
Kelsey Thomas commented: "No one really pays attention to eating disorders where you consume too much. People think of an eating disorder and they think of anorexia. There are many kinds of eating disorders. Wish the other end of the spectrum was covered in this video."
Our cultural obsession with anorexia isn't exactly surprising. It's the most deadly of all psychiatric illnesses, and one of the only mental disorders you can really see. We're collectively fascinated with restrictive eating behaviours and the concept that an otherwise healthy person could starve themselves to death. But how about other debilitating, and far more common issues with eating?
Why is it that we avoid looking closely at binge eating disorder? Or bulimia in people who are normal weight, or overweight?
Is it because despite the sickness of it, thinness, even in its disordered form, is still revered and respected?
Kelsey wasn't the only one who felt this way.
Below, Elina Sasu Borg wrote, "My friend has an eating disorder, it started with anorexia, now she's overweight instead, she can't find that balance."