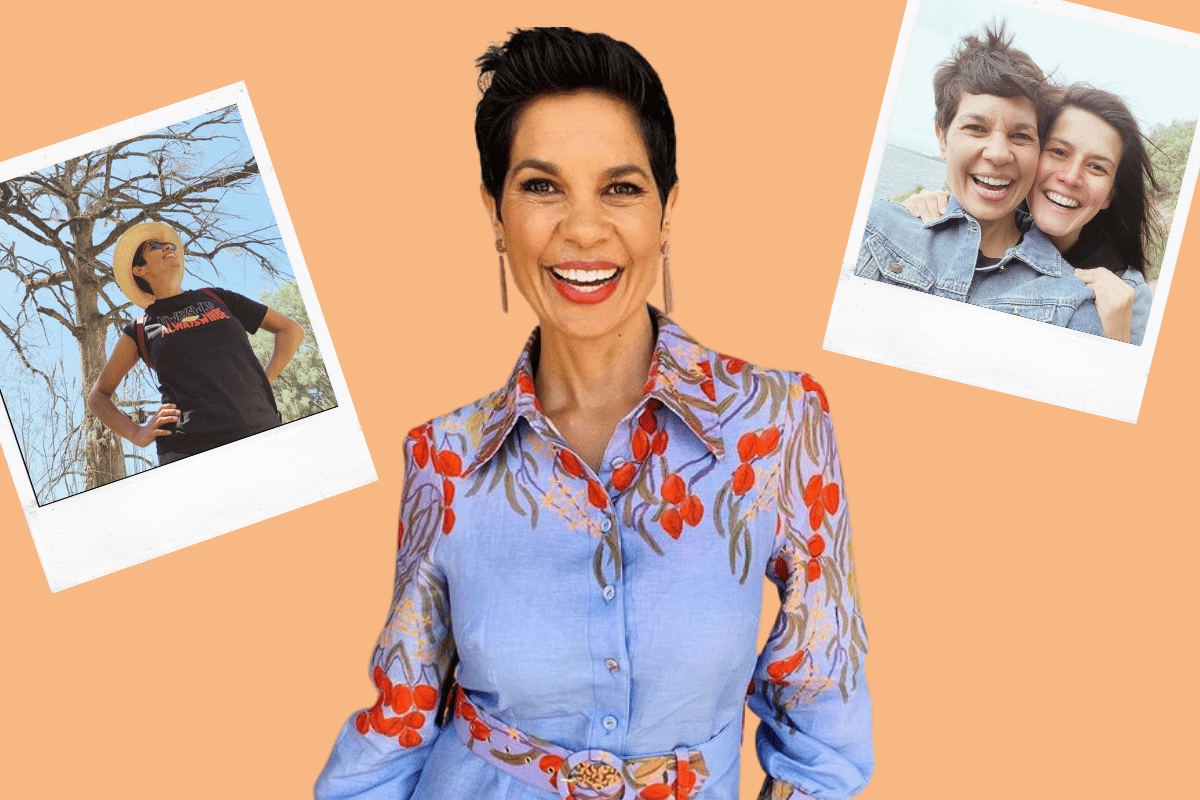 Narelda Jacobs is a journalist and television presenter. She is a proud Whadjuk Noongar woman. And she is the first openly lesbian newsreader in Western Australia.
But she is so much more than any label could encapsulate. Pregnant at 18 and married shortly after, Narelda's life path looked to be paved. But then, just a couple years later, she found herself divorced, in a relationship with a woman and about to come out to her mum.  
Speaking to Mamamia's Restart podcast, Narelda shares a more intimate side, delving deep to reveal her truest self; and how her identity has evolved over the years.
Listen to the full interview below, post continues after podcast.
A Swan River girl and the daughter of two Uniting Church ministers – her father, a member of the Stolen Generations, and her mother, Irish – Narelda is the youngest of five girls. While she discovered confidence and joy in speaking publicly first over grace at the dinner table, "I never thought I'd be speaking to the whole country," she recalls. 
"That never entered my mind, ever."
A shotgun wedding.
Narelda's ambition for a career in the media sparked as a young teen – but there was a minor detour. At 18, she fell pregnant to her boyfriend. 
Unable to face Narelda's dad, the young couple told her mum, who first thought they were joking. 
"By the end of the conversation, she was actually on the phone, with the Yellow Pages out, finding reception venues for our wedding."
"But mum was the most trusted person in my life… So when she said, 'You're getting married', I didn't question it."
And she didn't. But on the actual wedding day, Narelda knew something didn't feel right. 
With a face painted with makeup, hair coifed and "the" dress, she recalls waiting to be picked up for the ceremony. 
"And I just had this real emptiness. I remember thinking… I'm just going through the motions. And maybe I had a bit of shame for myself that it wasn't right… Maybe I felt like it was for show."
Six months later, the marriage was over.