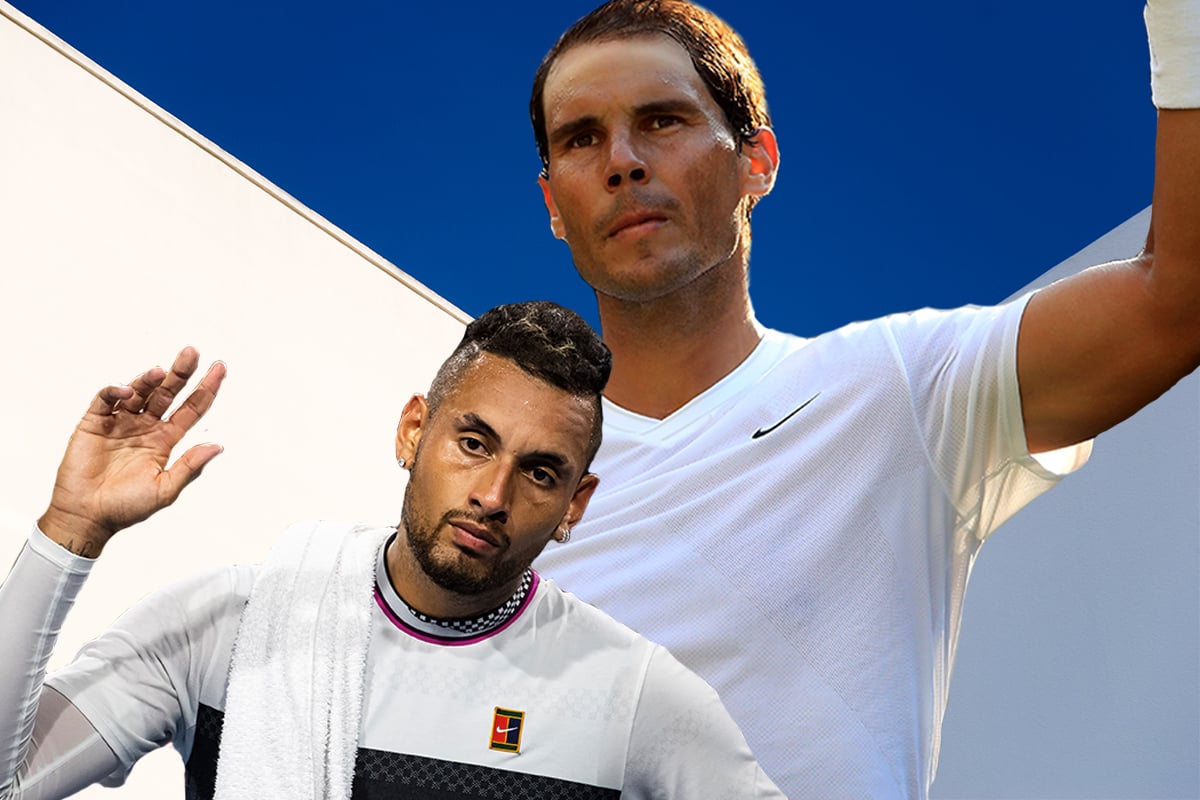 As Nick Kyrgios prepared to face Rafael Nadal in the second round of Wimbledon, he reflected on how there was no love lost between the pair.
He joked that he and the Spaniard were unlikely to grab a beer together at Wimbledon pub the Dog & Fox.
"I don't know him very well. We have a mutual respect, but that's about it.
"That's just how it is. I get along with people, some people I don't get along with."
Side note: There's been a lot of controversy of Channel 7's decision to bump Ash Barty's Wimbledon match for Kyrgios'. Post continues below video.
Nadal did not respond to Kyrgios' comments about their personal relationship, instead choosing to focus on their upcoming match.
Nadal knows that Kyrgios poses a real threat, having lost to the Aussie earlier this year in Mexico.
"My thoughts are very clear: I play against a top talent player, a very dangerous player when he wants to play tennis," said the world No. 2.
"Normally against the best players, he wants to play tennis. When that happens, he's a very dangerous opponent."
This comment was… actually pretty scathing.
Kyrgios copped lots of criticism after his first round match against fellow Australian Jordan Thompson because he dropped the fourth set in just 18 minutes before coming back to win with a very dominant fifth set.
Many tennis fans believe he tanked the fourth set on purpose – and Kyrgios himself said it was "a tactic" in his post-match press conference.