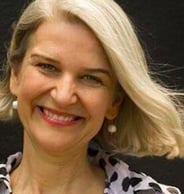 In the days and weeks after my mother's death, my husband explained to anyone who asked that she had died at home, in her own bed, in her sleep and with her daughter by her side. A good death, a peaceful death, he implied, the kind people hope for. They were comforting words, which I did not begrudge, and they were almost true. But every time I heard them I wanted to say, 'No, no, it wasn't that simple.'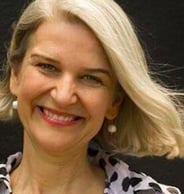 It was just the two of us that last night as it had been, in some ways, all my life, and I am haunted by the things I did not do, the things I should have said. I see her falling in slow motion, over and over and over, and wonder how I might have caught her. I cannot believe she is gone.
My mother went to hospital twice in her life. The first time was to have me in 1957, a slow, smooth birth that she recalled with unfaded bliss on my birthday every year while I listened with a tight smile of adolescent embarrassment, even in my fifties. The intensity of her love was a raft that buoyed me and a responsibility that sometimes, I'm ashamed to say, weighed me down.
Among her papers after her death I found a recent note headed Important Memories. Second on the list, in her lively handwriting, was Seeing & holding my baby daughter immediately after birth. Violet blue eyes, long black hair, dear little face. 8lbs 2ozs. Born 9pm. Sandwiches & tea (yum). Next morning nurses brought Susie in with pink ribbon tying up her hair. Oh joy!
I smiled and cried at the familiar details. Darling, devoted Mum. What the note left out was the miserable background to her newborn joy. When she left hospital—when we left—her ten-year marriage to my father was collapsing and she was already a single mother. Dad was more than halfway out the door, in love with the woman who would become his second wife, when I was conceived. It was the last time they had sex, Mum told me much later. Whenever I suggested her life would have been easier without me, she was emphatic: 'You are the best thing that ever happened to me.'