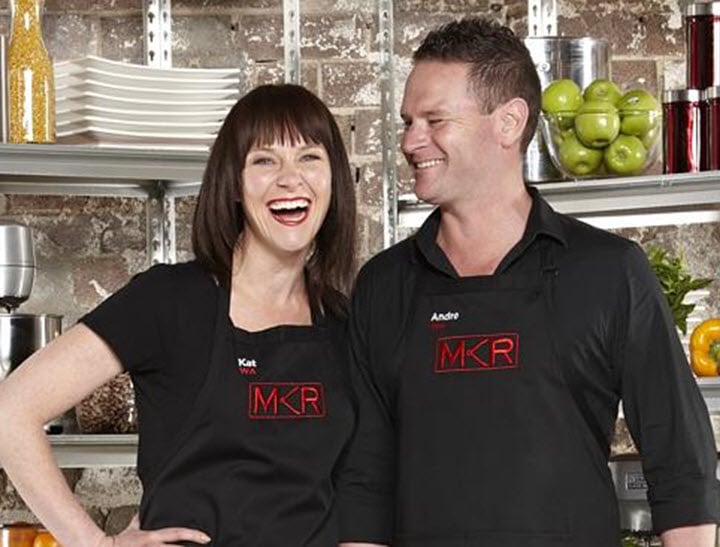 The cat's out of the bag about their bun in the oven. (Terrible joke, we're sorry.)
Newlywed's Kat Donald-Hill and Andre Pagano were marketed as the villains in the last season of My Kitchen Rules but they're putting all of that behind them and focusing on their family. The couple, who got married in January, have confirmed to New Idea that they are expecting their first child.
 Kat, 31, says she's 15 weeks along and is only just starting to show now.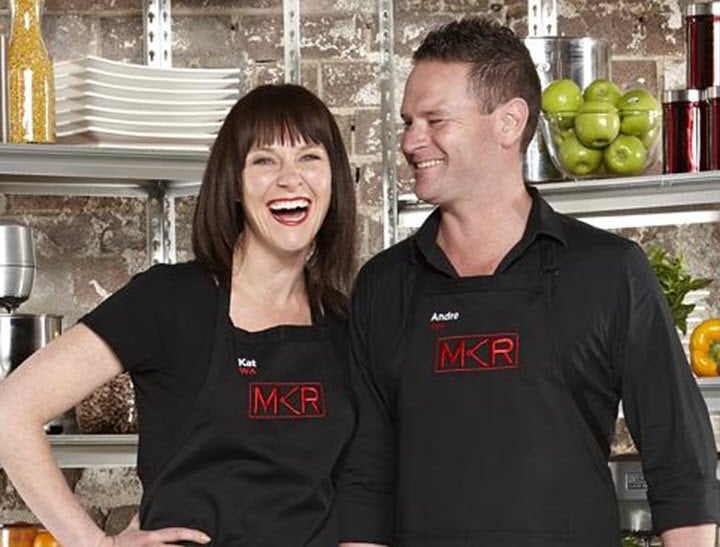 "There's a sponge cake on the table and a bun in the oven, ha ha!" said Andre, showing the New Idea crew around his house and making one of the worst jokes in history.
Kat did a home pregnancy test at only five weeks because she suddenly became very emotional, but has held off on telling anyone until now.
Watch the moment Kat and Andre were eliminated. Post continues after video.
"I'd felt a bit off, and at first had thought I must just be a virus," she said.
"But then I'd found myself bursting into tears just watching a soppy movie. And suddenly Game Of Thrones was too terrifying to watch! I've always been an emotional person but suddenly I realised maybe all this was hormones! Even so, when the test turned out to be positive, I was blown away."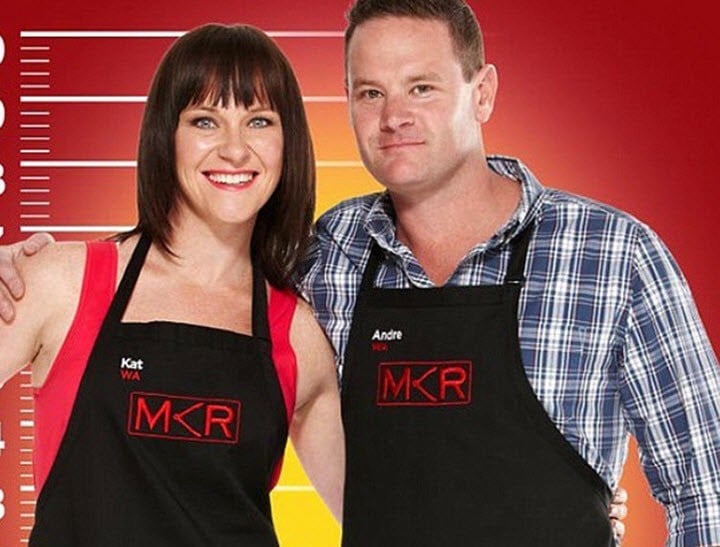 Note to all women: Turns out you don't need a test to find out. Just watch Game of Thrones.
As for what they're going to name their child? Andre likes the name 'Kid'. We like literally any other name ever.
"I like the name Kid, everyone would love someone with a kid called Kid," said Andre. We reckon Kid's school mates will probably disagree.
Are you an MKR fan? 
For more on My Kitchen Rules… 

'My Kitchen Rules' judge shoots kangaroos. Gets jumped on.

There's a new My Kitchen Rules baby. And yes, of course, he's edible.