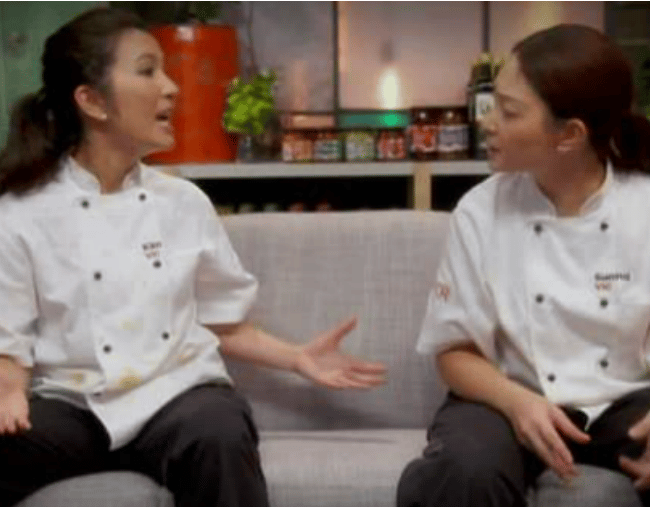 For all your My Kitchen Rules Australia gossip in one convenient place, check out our My Kitchen Rules 2018 hub.
After an entire season of drama-laden cooking adventures, the finale of My Kitchen Rules aired on Sunday night across the country to criticism of overly contrived drama and set-up arguments.
Surprise, surprise.
Fans voiced their disdain for the way producers may have set up an argument between Melbourne mothers Kim and Suong last night, after the two began bickering in the middle of the final challenge. It came after Suong burned four quail birds, five of the desserts and dropped two prawns on the floor.
Watch the argument in the video below.
With $250,000 on the line, Kim and Suong engaged in what viewers described as a staged verbal altercation, with Kim saying: "We may as well pack our bags and go home!"
And going by the commentary, it appears viewers are now ready to turn away from the show.
"There's something weirdly unnatural about Kim and Suong's drama, is it really necessary," one Twitter user wrote.
Just putting it out there, this show needs a major overhaul. Piss off the over acted drama & get some people that can actually cook. Oh and maybe the chefs could give some actual cooking advice and tips #MKR

— Leah Jay (@LeahJayK) May 6, 2018