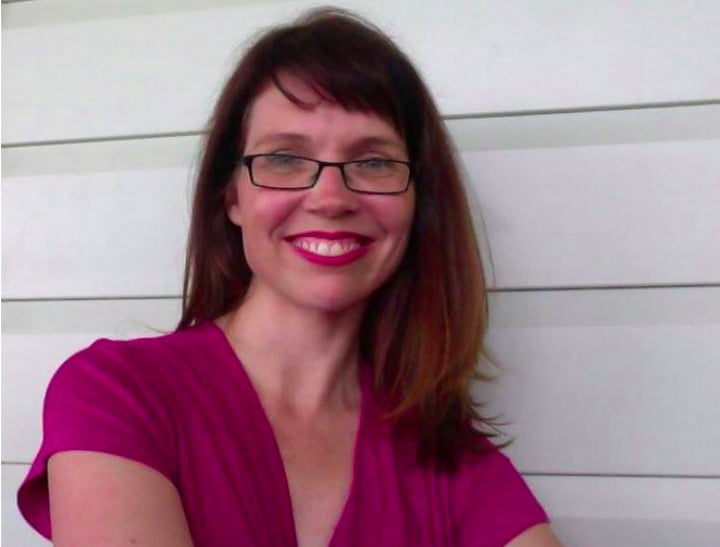 I'm thinking of starting a support group for people who live with three and four-year-olds.
And offering Heather Armstrong free membership.  Armstrong is the woman behind the wildly popular blog, DOOCE where the thirty-something mother of two blogs about having depression, her marriage break up, her struggles with parenthood and the routine humilation that is living with a three-year-old, Marlo.
I hear ya, Heather. I hear ya.
I also live with a four-year-old who is quite simply like the greatest song I have ever heard. Ava is funny and wry and loving and wise and just every type of delicious.
Fifty percent of the time.
The other fifty percent of the time, it's like spending every waking minute with, I don't know, say Princess Anne. Or Stalin. Actually, that's not true.  Ava is extraordinarily fond of narrating EVERY WAKING MOMENT OF OUR DAY. So sometimes, living with her is like living with Evan from Secret Life of Us.
I don't remember reading any of this stuff in What To Expect When You're Expecting …
And of course, when all that isn't happening, the three or four-year-old in your life is on a mission to shame you like you've never been shamed before.
Ava likes to keep it simple and just blithely announces "My va-GINA is itchy" when we're standing in the checkout at Woolies.
Which is better than author Kylie Ladd's daughter Cam who – on her first day of four-year-old kinder – chose to sing "My Humps, My Humps, My Lovely Lady Lumps" by the Black Eyed Peas as her get-to-know-you song. The other kids chose, you know, nursery rhymes.