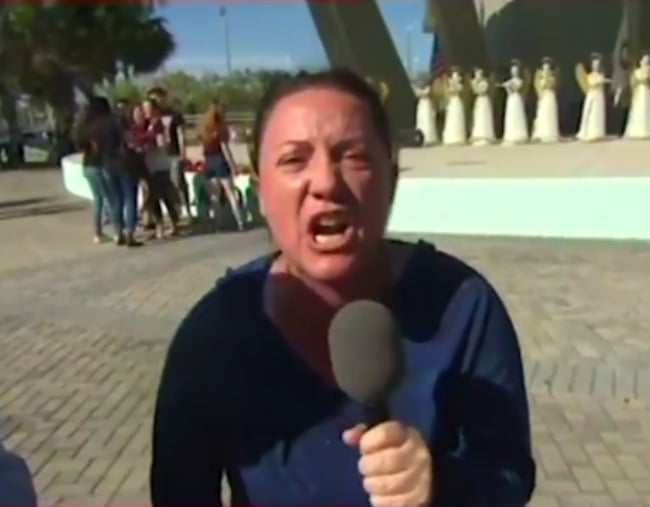 In the wake of the horrific Florida school shooting that claimed the lives of 17 students and teachers at Marjory Stoneman Douglas High School, President Donald Trump tweeted this:
For Lori Alhadeff, the grief-striken mother of 14-year-old Alyssa who died in the massacre, the empty platitude is inadequate from a man who has spent his brief political career cosying up to the National Rifle Association.
On Wednesday morning Lori was kissing her daughter on the forehead. She was making sure Alyssa got to school on time, that she had packed her lunchbox in her school bag, or had enough money for the bus.
Today she's organising her funeral.
"President Trump, you say 'what can you do', you can stop the guns from getting into these children's hands," the mother shouted into CNN's news camera overnight, her voice shaking with rage and despair.
Watch the video of the on-air plea to Donald Trump below:
"What can you do? You can do a lot.