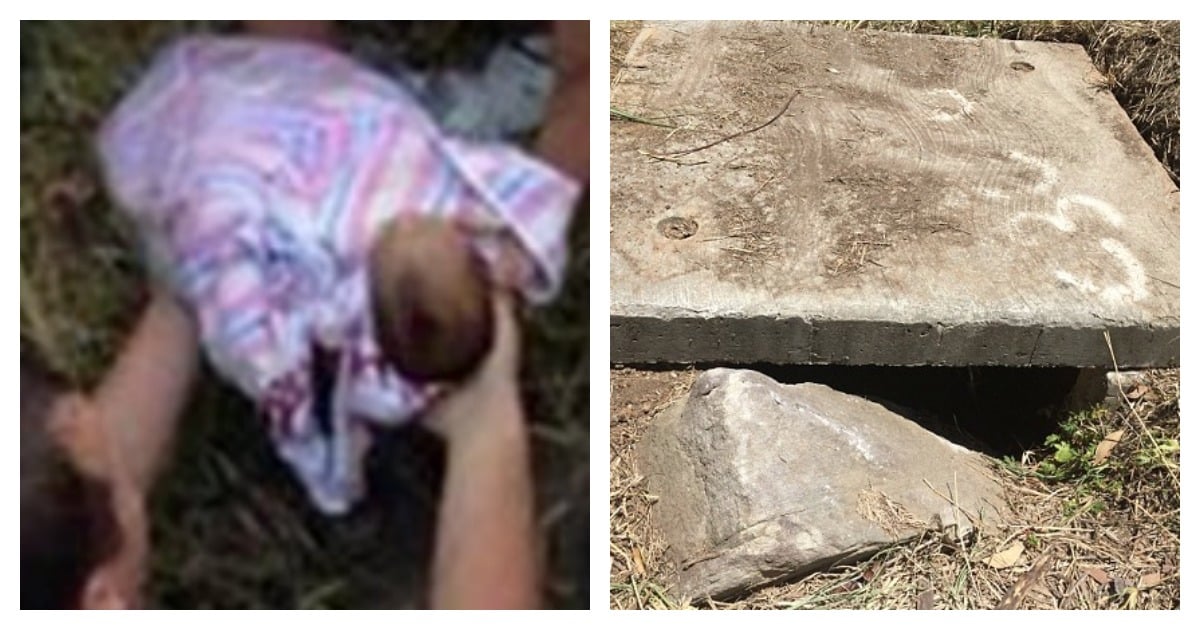 "I just saw the drain on the side of the road and then I just put baby in there."
In November 2014 a 30-year-old woman gave birth to full term baby at Blacktown Hospital in Sydney.
Her newborn baby boy was healthy and robust but the mother was alone for her birth, unsupported by the baby's father or family.
The woman was sentenced to o a maximum of three years and six months in jail but will be up for for parole next month. Via Seven News.
Thirty-six hours after the newborn was born the young mother, from a Samoan family in Sydney, travelled by train to Quakers Hill.
There she sat in a park for a short while and then walked to the nearby M7 – a major road in the area, wrapped her son's feet in a plastic bag from the hospital "because she was putting his feet down first" she told police, and pushed her newborn baby through a small hole in a concrete drain.