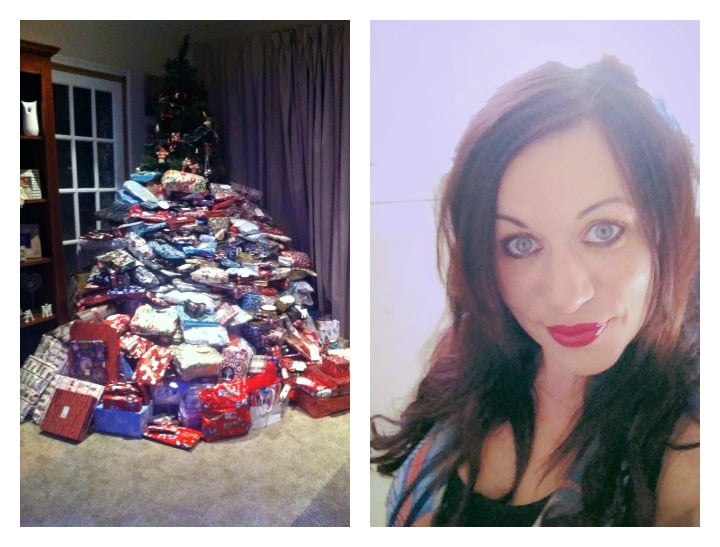 It's become a Christmas tradition.
Emma Tapping spends an entire year shopping, scrimping and saving to come up with an astounding pile of gifts for each of her three young children at Christmas time. This year she has spent just over $3000 AUD resulting in 86 gifts piled under the tree for each of her three children and that's just for starters. In addition, "Santa" will bring them another 10 gifts, resulting in almost 100 gifts per child.
Proud of the results, the 27-year-old from the UK posted a photo of the haul on her Instagram account.
Just hours later, Tapping was shocked to discover that the photo had been re-posted and re-captioned by someone horrified at her audacious display. Since then she's been inundated with comments from strangers, shaming her for spoiling her kids for Christmas. Some even claim she is abusing them by lavishing them with gifts.