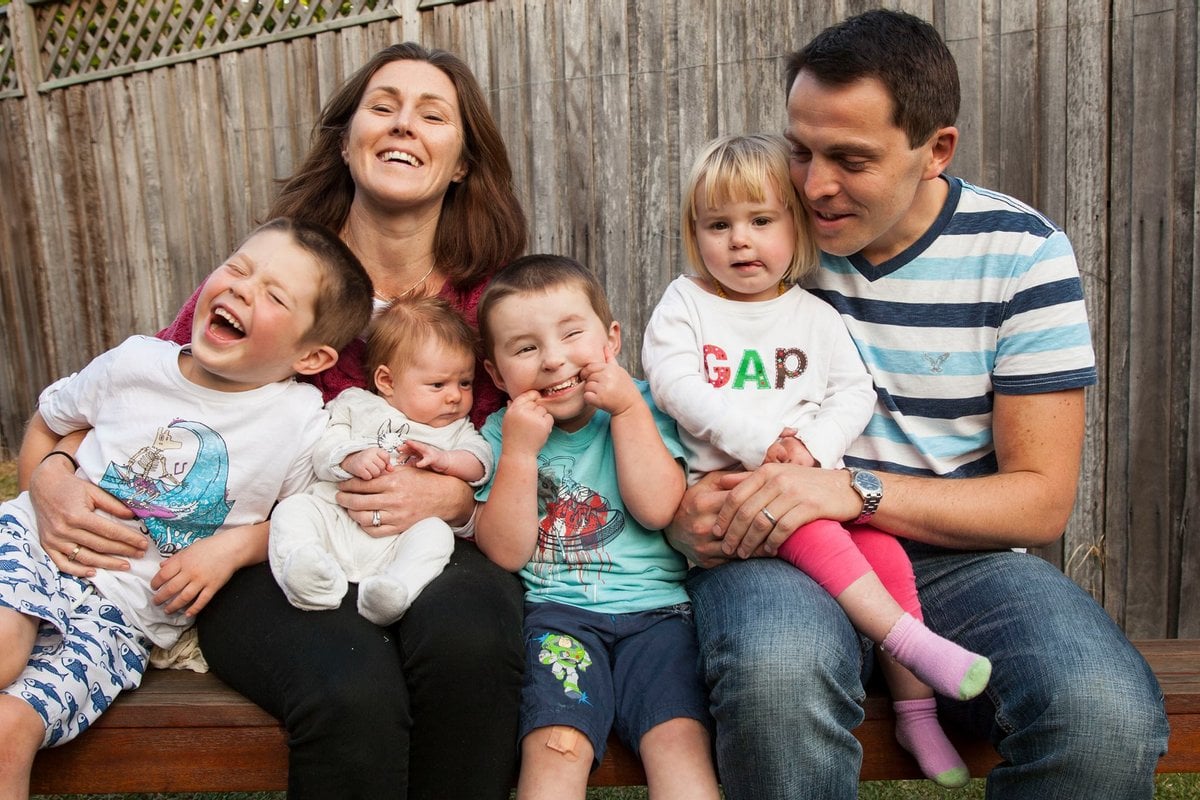 Being a mum of four can feel like living in a zoo.
Strangers stare as they count the kids and ask if they are all mine. They shake their heads in bewilderment before stating the obligatory, 'You must be so busy'.
After being a mum of four for some time now, a response automatically rolls off my tongue: 'Every mum is busy.'
Watch: Superwoman is dead. Post continues below.
Here are the five questions I always get asked about having four kids, answered.
"What were you thinking?"
I wasn't thinking. Not rationally, anyway.
I was not thinking about a car with space for four car seats or spending my weekends and evenings driving to sports games and training. I did not consider how we would afford school fees or holidays.
Honestly, I was thinking about the preciousness of a newborn. I was thinking how exhilarating, irreplaceable, and magical the first 12 months are, and I wasn't ready to let that go!
"Why would you want four kids?"
I'm a Capricorn, and I blame my star sign.
Let me explain. Capricorns define themselves by their ability to endure what others cannot.
I constantly want to push myself beyond what ordinary people do. Not to be better, but to see what's possible. This, by the way, is not a trait I see in a positive light.
As an example, in my 30s, I liked to run. So, I decided to run a marathon after each child was born. (Yes, I know how ridiculous that is).  
And kids. Well, I thought if I was going to give up a job I loved; I wasn't just going to do it for one child, so why not go all in and have four. It seemed crazy but doable.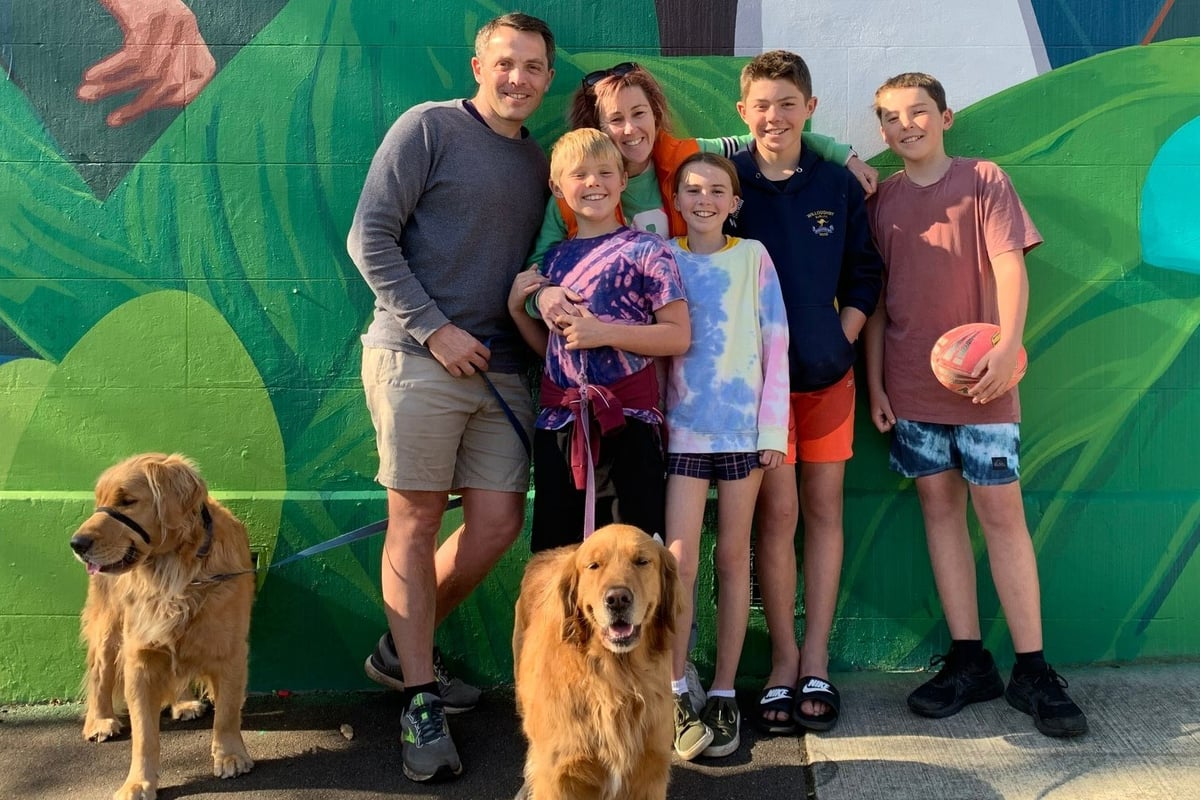 Image: Supplied.