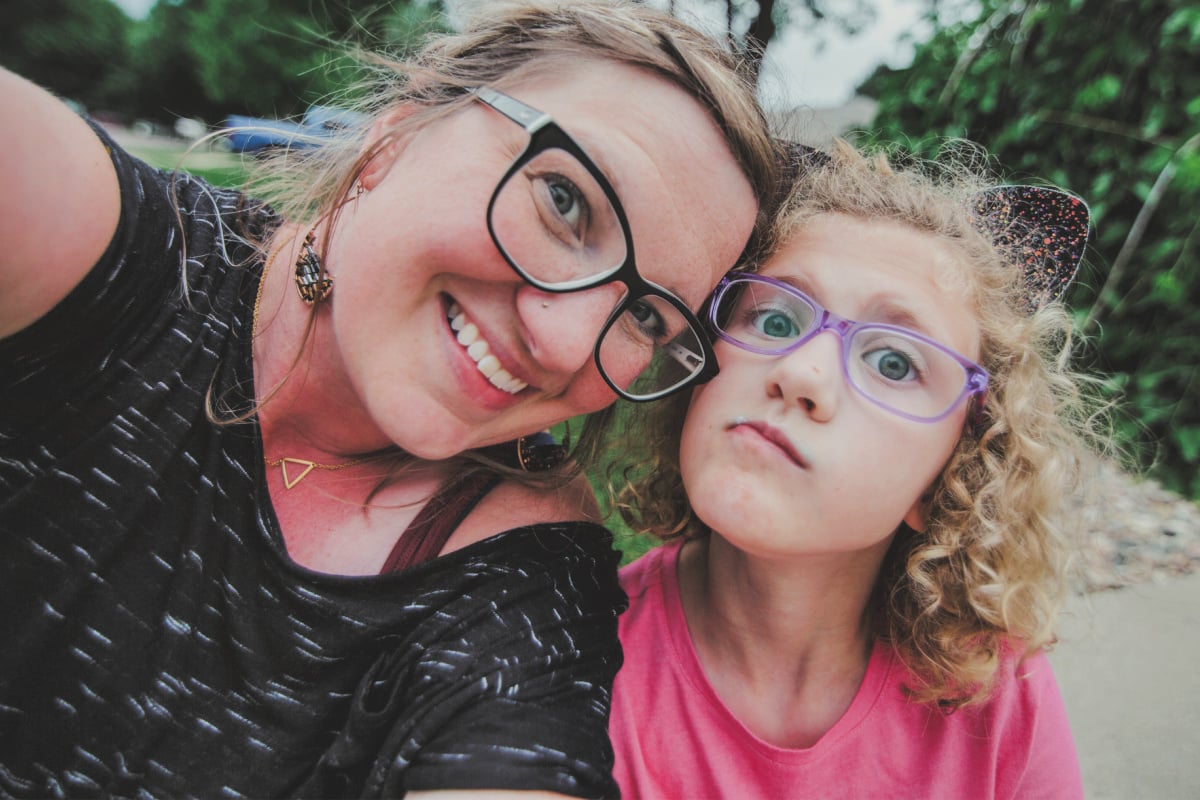 To my beautiful girls,
To tell you the truth, I am feeling a little guilty. No, I am feeling… a lot guilty.
WATCH: There are two types of parents when it comes to school shopping. Which one are you? Post continues below.

In this instance, truth be told I feel guilty even though I know that I have made the right decision for our family.
The mum guilt is that strong.
It is so strong that even if you know you have done the right thing, you can still be overwrought with it. Even when I have spent the better part of a year weighing up the pros and cons, making lists and going back and forth. I have discussed it with other parents, grandparents and even you.
I researched the right way to tell you and I did the right thing according to the child psychologists by bringing it up with you, discussing it early and giving you time to process the upcoming change. Still guilty.
Why?
I have pulled you out of the prestigious private school you have been going to since you were four years old. I have made the decision to take you away from your friends and your community, your teachers and the programs that come with the name, and money. Next year you won't be in the same classrooms that you have mapped out, memorised and explored for the last four years.
I still remember both of your first days' with one of our favourite teachers. I remember walking home from dropping you at your first day of kindy with tears streaming down my face because that favourite teacher had given me a package with a tea bag, tissue and little poem instructing me to take a break and reminding me that you will be okay.
The second I pulled you towards me and kissed you goodbye on that first day, it dawned on me that your childhood was now just a little bit entrusted to her too. I have to tell you that at that in that moment, I believed that it was the only place where I could have possibly let your little hand go, to hold another's. I had wide optimistic eyes and thought that because I was paying all that money, and your dad and I were working so hard to send you there, that meant you were in the best place.