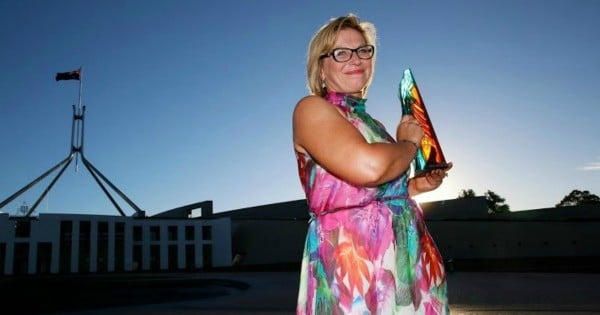 As we start 2016, many of us will find ourselves reflecting on the year that has just passed. All over again we celebrate birth, mourn death, rejoice in love, sneer at the stupid, laugh at the funny and swoon at the heart-warming.
The good, the bad and the downright ugly. The silly, the strange and the sincere. These are the moments of 2015 that have stuck with us.
Mothers everywhere marvelled at Kate Middleton's effortless appearance on the steps of the Lindo Wing merely hours after giving birth to Princess Charlotte.
Monarchists rejoiced, as secret royal-loving republicans like me quietly but delightfully peered at every photo released of the new royal baby. This new, very modern royal family has embraced social media and regularly issues tantalising glimpses of this adorable child. Often they're photos taken by the Duchess of Cambridge herself. Like this one:
2. Rosie Batty was named Australian of the Year.
Try as we might to avoid hyperbole, it's a hard task when it comes to Rosie Batty. This ordinary woman, in the face of the most awful events – the killing of her child at the hands of his own father — has become extraordinary.
Extraordinary for the way she has taken the death of her son Luke and made it a force for good, for the way she has changed our national conversation, for the way she has inspired our entire community to stand up and fight family violence.
What Rosie has done, is continuing to do, will stay with us long after 2015 has passed.