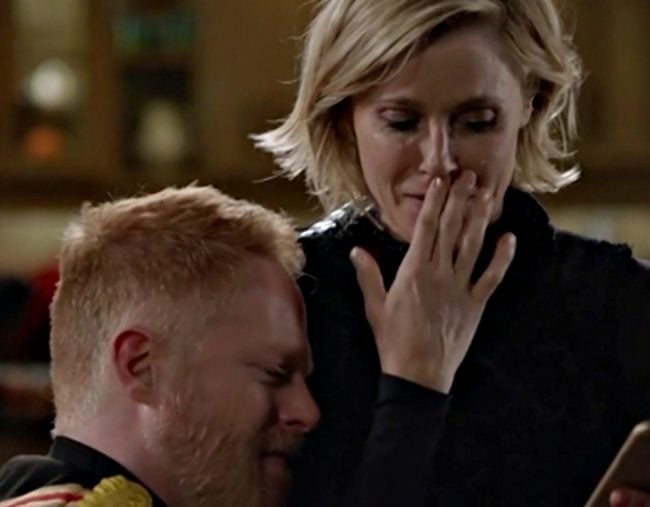 THIS IS YOUR FIRST SPOILER WARNING.
For weeks now, the people behind juggernaut US sitcom Modern Family have been teasing the death of a "significant character".
The baiting began back in mid-September when co-creator Christopher Lloyd promised, via Entertainment Weekly, that the loss "will be a moving event — and an event that has repercussions across several episodes."
And so we braced ourselves.
THIS IS YOUR SECOND SPOILER WARNING.
Shortest odds were on Pritchett family patriarch Jay, played by veteran television actor Ed O'Neill, or his bulldog Stella. An unsettling number of people on social media tipped (well, pleaded actually) that it would be Jay's precocious son Manny.
But those monsters were left wanting when the much-hyped event went to air in the US this week, during the series' annual Halloween episode.
THIS IS YOUR THIRD – AND FINAL – SPOILER WARNING.
.
..
….
…..
It was DeDe. DeDe was the one who died.
You know… DeDe.
As in Jay's ex-wife. Claire and Mitchell's mum.
No?
Don't worry, we weren't sure either.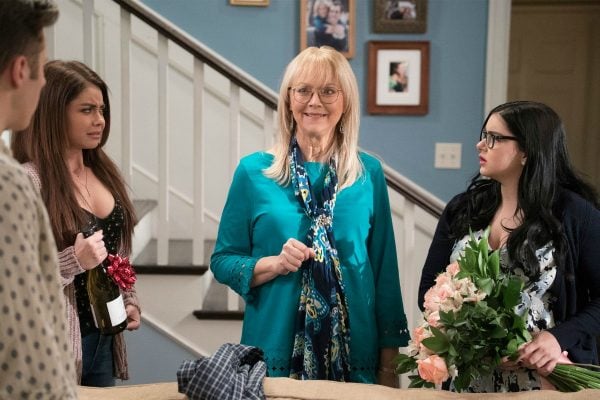 And you can forgive yourself for not recognising her given she's only been seen in six episodes in total. Across 10 seasons.
DeDe is played by Shelley Long, from Cheers.
The episode of her death opened with the news that the (very occasionally) recurring character had died in her sleep while on trip with her women's group.
Given how little she's appeared in the show altogether, the Pritchetts' devastation didn't quite seem to translate into real-world lounge rooms.