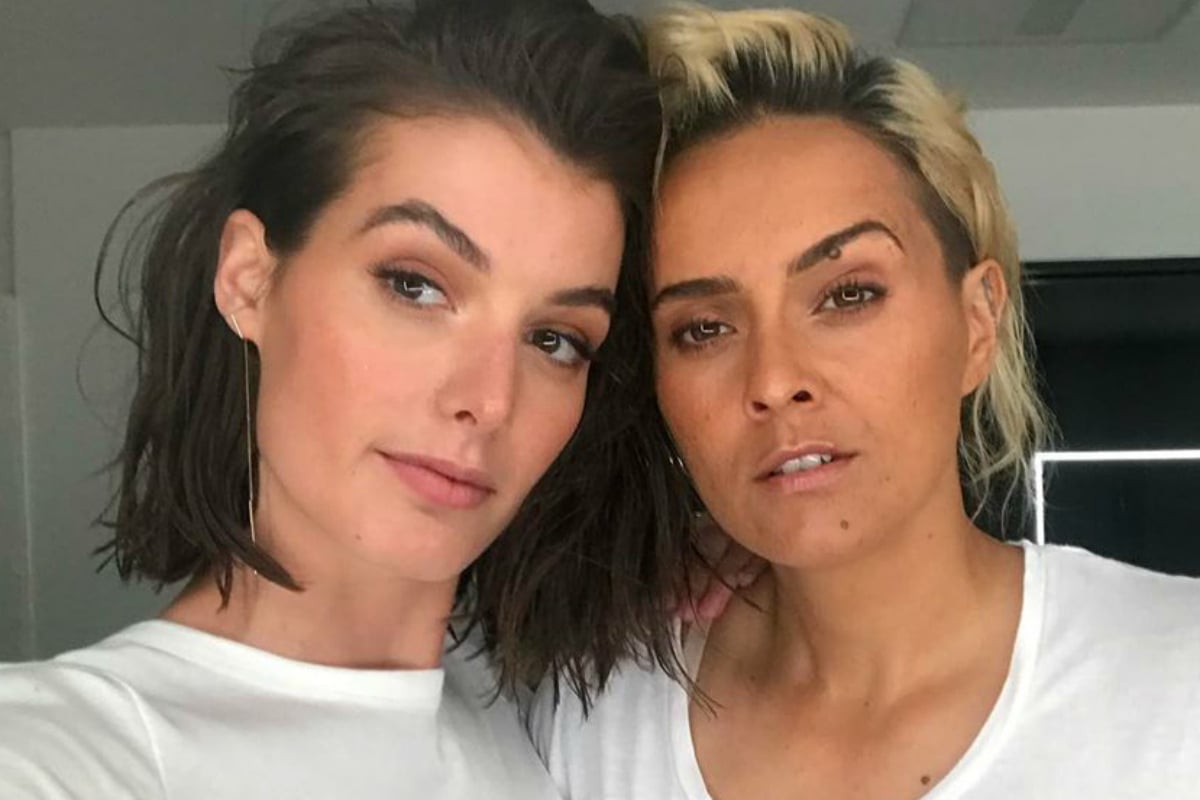 Moana Hope is tough.
We've seen it on and off the AFLW field.
We've seen it on Survivor and, now, Survivor: All Stars.
And we've seen it in her personal life, as she juggles a full-time job (running her traffic management business) with caring for her sister, Livinia, while also starting a family through IVF with her wife Isabella Carlstrom.
But a thick skin does not make you immune from the harmful power of words. Words like 'dyke', a name Moana is called, either online or in person, every single day.
"All the time, mate, all the time," Moana tells Mamamia. "It's the number one go-to for me. I'm a man-hater if I have an opinion of a man. I am a lesbian man-hating dyke if I have just an opinion on any dude. It could just be I'm not a fan of Donald Trump. I'm not a fan of our current Prime Minister because I don't think he's doing his job. Not because he's a man, not because he has a penis.
"The whole dyke, lesbian, butch, get back in your kitchen and get a penis in ya – [I hear it] every day, when I'm playing footy or when I'm on Survivor. Like, the first part of Survivor, I'm the quiet, doesn't talk, stupid lesbian, and the next minute and I'm making big moves and it's like 'who does that dyke think she is?'"
When she played for Collingwood, Moana recalls a man standing behind the goals calling her a "dyke" and swearing at her.
"When I heard that it literally hurt my feelings," she says. "You can say I'm a shit kick or any of that, but you don't have personal attacks on people and use that in such an aggressive, negative way.
"I remember that because when the game finished as well, I was so paranoid to leave the ground in case he was there. And that's just one time that's happened to me."
In 2020, more than two years since our country voted to legalise marriage equality, this shouldn't be a 'thing'. But it is, and it's impacted upon how the 32-year-old footy star lives her life as an out woman.