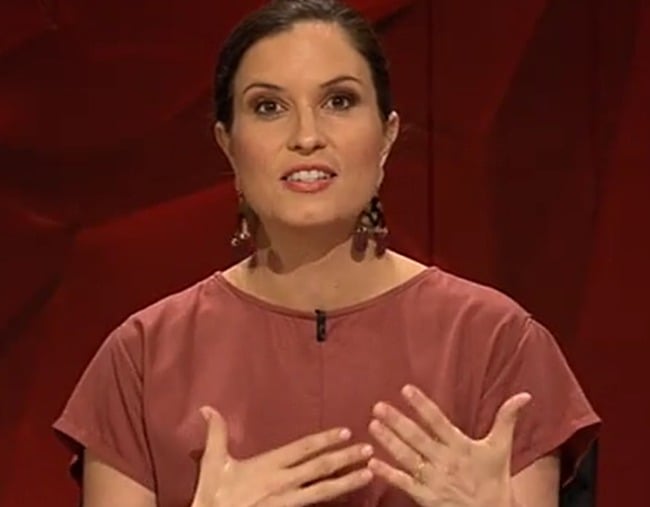 Do you think Australia should be granting a safe haven to more refugees?
That was the question posed to the panel on ABC's Q&A on Monday night. And it sparked a moving plea for compassion from singer Missy Higgins.
Higgins told of how she was "devastated" by the 2015 photo of Aylan Kurdi – the little Syrian boy who washed up on a Turkish beach after his family's boat capsized during one leg of their journey to a hopefully safe home in Canada.
The 34-year-old was inspired to write her song Oh Canada, explaining how deeply the story affected her.
Missy Higgins said the story of Aylan Kurdi hit her hard. Post continues.
"Like most people that saw that photo of this three-year-old boy washed up on a beach in Turkey, I was absolutely devastated.
"Because it put a human face to the crisis, and I think a lot of the time so many of us are so removed from it, especially with this rhetoric that comes out of the Government, calling these people criminals, calling them — even the word asylum seekers has a stigma now."
The songwriter continued, saying that the way Australia treats refugees is "appalling".
The Out Loud team explain what is happening in Syria right now. Post continues.
"So they come to our shores or they try to reach our shores and if they get anywhere close we lock them up in these detention centres that are like prisons, in fact probably worse than prisons because these people are indefinitely kept in a place where they're suffering. They've had hugely traumatic experiences and have PTSD beyond belief."
Higgins said her father volunteers as Melbourne's Asylum Seekers' Resource Centre and "tells me the most devastating things" including of men who have scars around their ankles from being hung and tortured.
"To think we can allow these people – who are only seeking a safe place to live, that's all they want, that's all anybody wants is a safe place to live, to think we treat them like criminals, that's appalling."