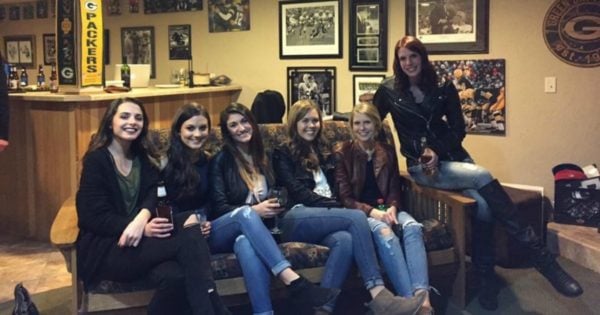 Just when you thought 2016 couldn't get any weirder, there's a brand new viral optical illusion to challenge your perception of reality.
This time, it's an image that was shared on Reddit of six young women sitting on a couch, enjoying a beverage. Seems pretty normal until you realise that there are six girls, but only five sets of legs.
Um. Wait. WHAT?
Take a close look at this image. Where are the legs that belong to the third woman from the left?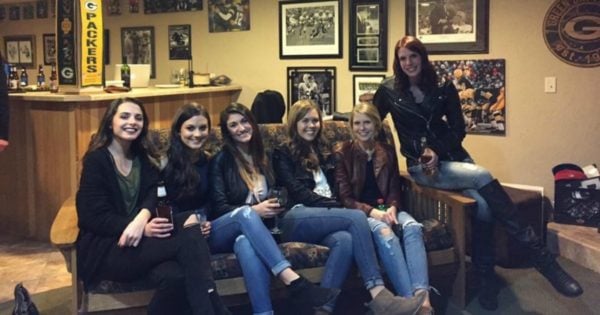 Seriously, WHERE ARE THEY?