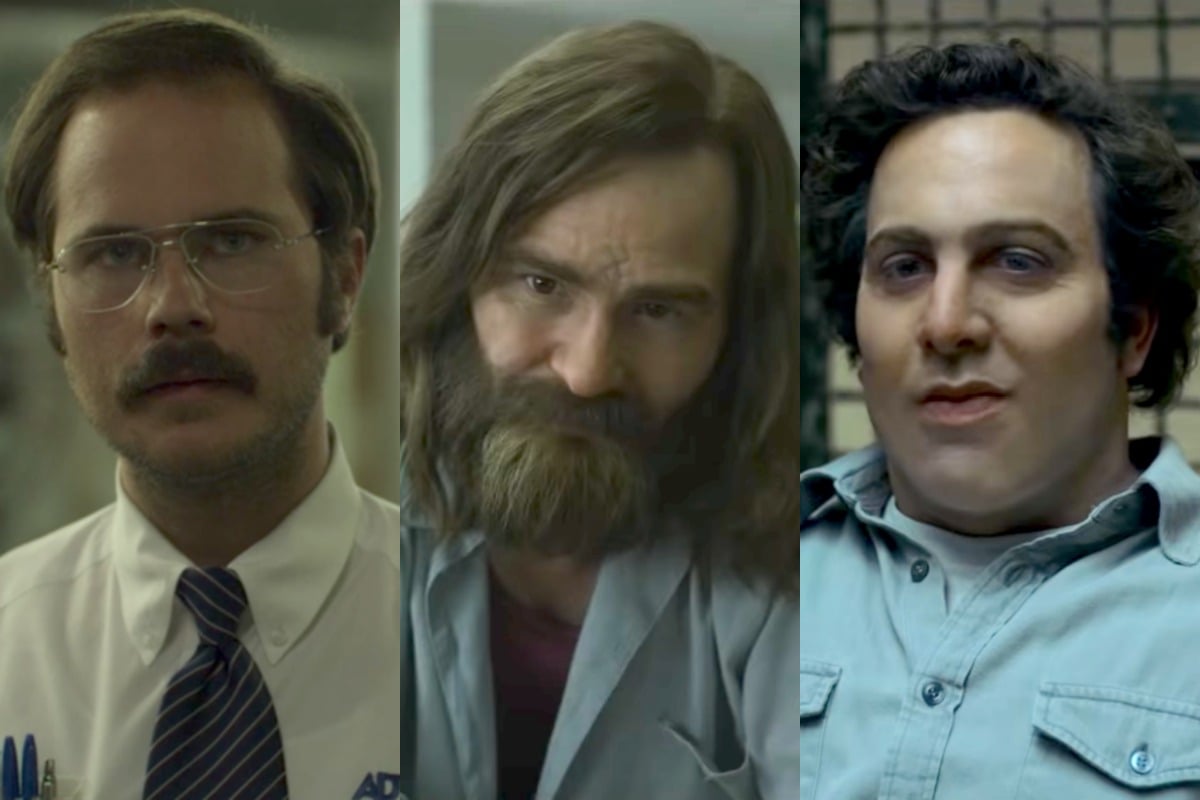 When Mindhunter season one dropped on Netflix in 2017, it quickly became one of the streaming services most-binged shows.
The series follows the story of Holden Ford (Jonathan Groff) and Bill Tench (Holt McCallany), two special agents from the FBI's Behavioral Science Unit (BSU) who travel around the United States interviewing the country's worst serial killers.
The series is based on the book Mind Hunter: Inside the FBI's Elite Serial Crime Unit by John Douglas and Mark Olshaker.
Watch the trailer for Mindhunter season 2. Post continues after video. 
Ford and Tench are loosely based on two FBI special agents named John Douglas (the co-author of the book) and Robert Ressler who began studying serial killers in the late 1970s.
The David Finch-helmed series takes us into the early days of criminal profiling, to a time before the term 'serial killer' was a part of our vernacular and Ted Bundy was a household name.
Ford and Tench are the first FBI agents to ever study serial killers and to look closely at why they do what they do. Throughout the series, they sit across from some of the most dangerous men in history and attempt to make sense of how their minds work.
Serial killers Ed Kemper, Jerry Brudos and Darrell Gene Devier appeared in season one. Here are the serial killers we know will appear in season two:
Charles Manson.