If you've ever wondered what it would be like to sit across from a serial killer and ask them anything you like, you need to watch Mindhunter.
Mindhunter, Netflix's new psychological thriller, tells the story of Holden Ford (Jonathon Groff) and Bill Tench (Holt McCallany), two special agents from the FBI's Behavioral Science Unit (BSU) who travel around the United States interviewing the country's worst serial killers.
The David Finch-helmed series takes us into the early days of criminal profiling, to a time before the term 'serial killer' was a part of our vernacular and Ted Bundy was a household name.
Ford and Tench are the first FBI agents to ever study serial killers and to look closely at why they do what they do. Throughout the series, they sit across from some of the most dangerous men in history and attempt to make sense of how their minds work.
Here are the real life serial killers who inspired the show:
Ed Kemper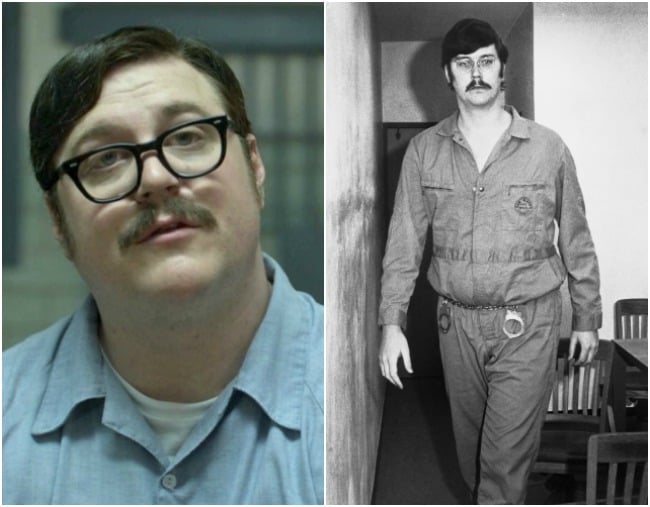 Ed Kemper, sometimes referred to as the "co-ed killer" is ~ for want of a better word ~ the star of the first season of Mindhunter.
It's Ford and Tench's interviews with Kemper which really inspire them to work on building up the FBI's criminal profiling knowledge.
Mindhunter's Ed Kemper is played by Cameron Britton and he's pretty similar to the real life serial killer. They're both hulking, larger-than-life figures who were more than happy to talk about their crimes.