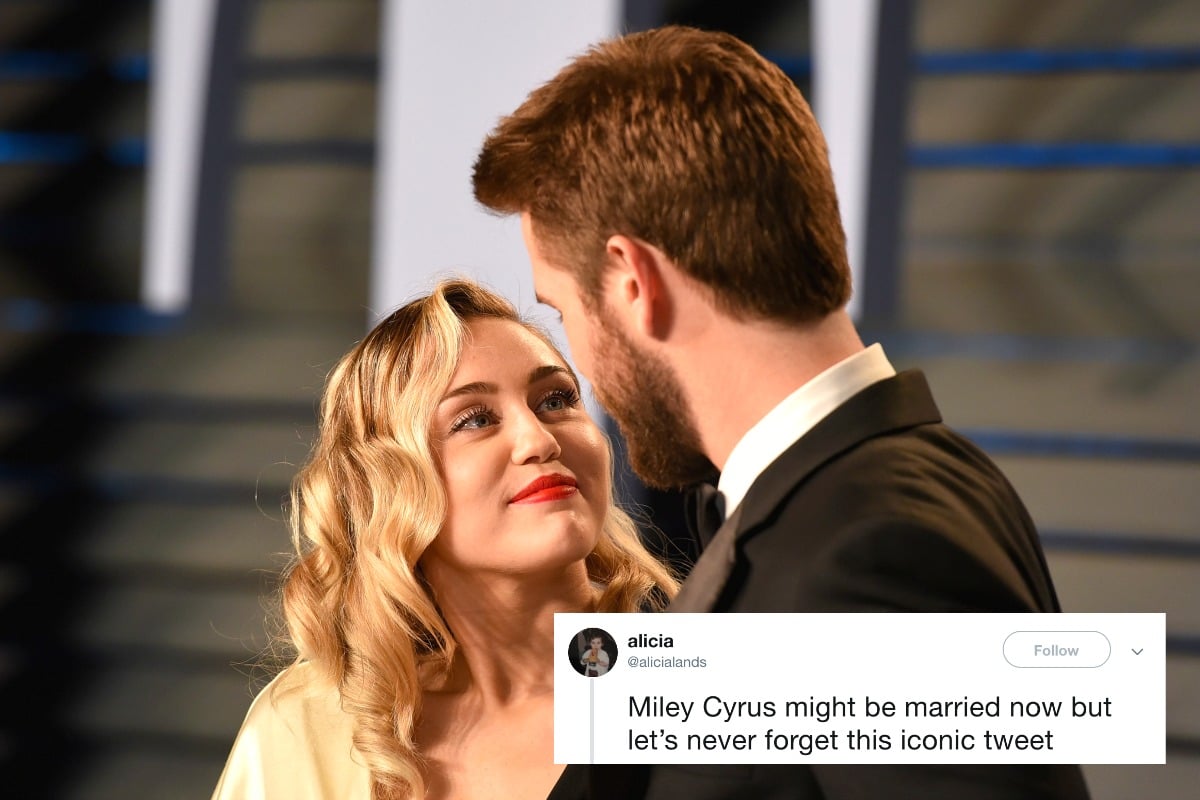 Days after Liam Hemsworth and Miley Cyrus celebrated their wedding, the internet has resurfaced a particularly pointed tweet from the singer's Twitter account circa 2013.
Although Cyrus, 26, and Hemsworth, 28, first got engaged in 2012, after meeting in 2009 while filming The Last Song, the couple would later break up in September, 2013.
Cyrus went on to release her fourth studio album Bangerz and write her 2014 hit Wrecking Ball, while Hemsworth went to star in the second instalment of The Hunger Games franchise, The Hunger Games: Catching Fire, which was released in November, 2013.
Except, as can be expected, the singer had absolutely no intention of watching the film, and she made that very clear on her Twitter account.
But, little did she know that in just over five years time, she would end up marrying the very subject of her tweet, and thanks to her fans, and the wonders of a screenshot, we have eternal proof.
Observe:
@MileyCyrus the most relatable tweet as of yet, on twitter by far. Dont you hate it when that happens? ???????????? pic.twitter.com/7ToNTZVqKQ

— georgie_peorgie (@GeorgieJay4) December 29, 2018
Of course, the couple would later reunite in 2016, before saying their 'I dos' two years later.
And as they say, the rest is history.