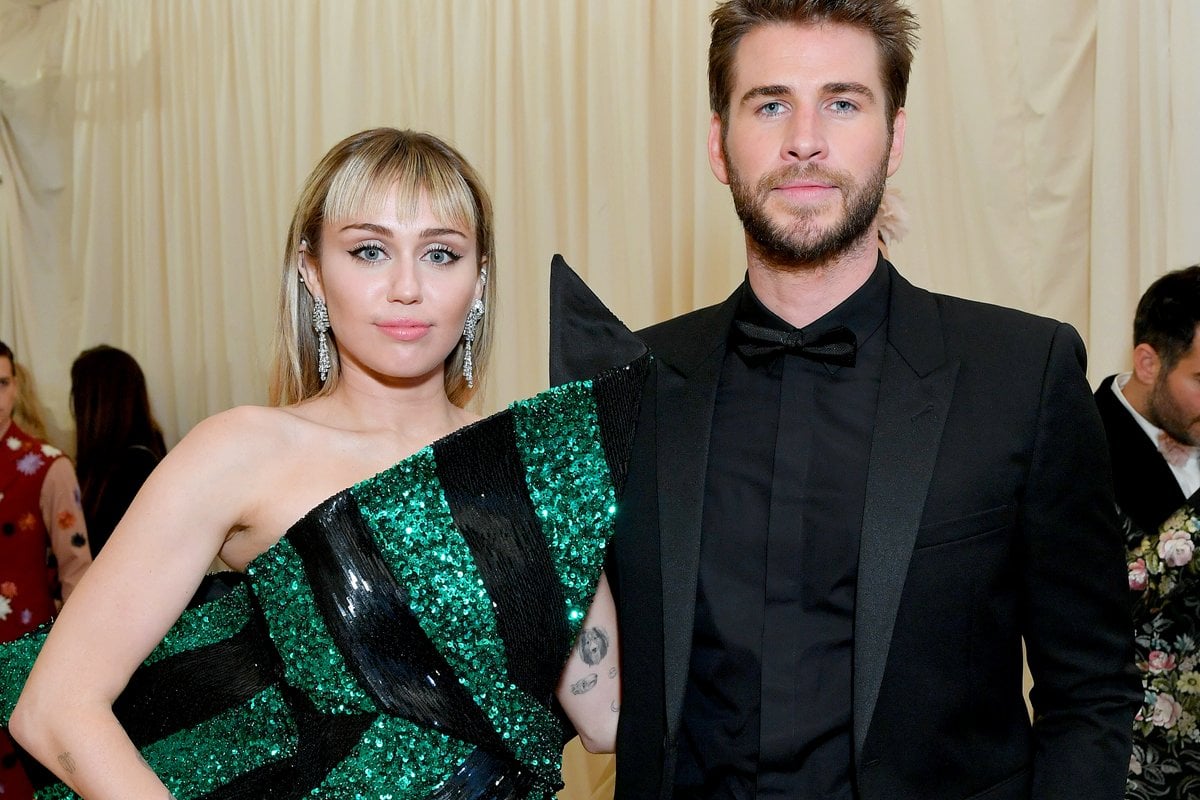 Almost a year after Miley Cyrus and Liam Hemsworth's divorce was finalised, Miley Cyrus has gotten candid about their relationship.
In a recent interview with Howard Stern to promote her new album Plastic Hearts, the 28-year-old singer explained why the couple decided to get married in the first place.
Watch: Miley reflects on the stigma of divorce. Post continues below.
"We were together since 16," Cyrus said. "Our house burned down. We had been like, engaged—I don't know if we really ever thought we were actually going to get married, but when we lost our house in Malibu—which if you listen to my voice pre and post-fire, they're very different so that trauma really affected my voice."
"I was actually in South Africa, so I couldn't come home, and like, my animals were tied to a post at the beach. I lost everything," she continued.
"I had so much and it was all gone, every song I had ever written was in that house. Every photograph of me that my parents had given to me, all my scripts, I lost everything. And so in trying to put that back together, instead of going, 'Oh, nature kind of did something I couldn't do for myself; it forced me to let go,' I ran toward the fire.
"I just clung to what I had left of that house, which was me and him. And I really do and did love him very, very, very much and still do, always will."
Later in the interview, Cyrus shared the reason the relationship fell apart.
"There was too much conflict," she said. 
"When I come home, I want to be anchored by someone. I don't get off on drama or fighting," she added.
Cyrus and Hemsworth split after eight months of marriage.
Here's a look back on Cyrus' most recent relationships.
Miley Cyrus and Liam Hemsworth.
Miley Cyrus and Liam Hemsworth were first rumoured to be dating in 2008, when they were cast in the film, The Last Song.