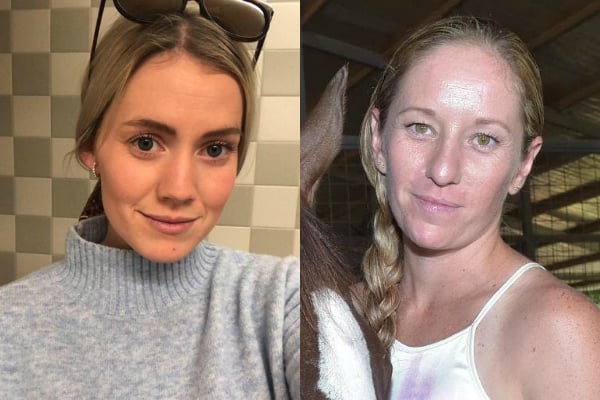 When Australian jockeys Melanie Tyndall and Mikaela Claridge went to work last week, no one could have anticipated they wouldn't come home.
But the two women died after sustaining injuries from horse falls; creating a hole in not only their respective families, but also their second family – the racing community.
Because sadly, Tyndall and Claridge have become part of a startling statistic: since 2014, nine of the last 10 jockey deaths in Australia have been women.
It's raised some oft-discussed questions in the industry in recent years: is the sport somehow safer for men than women? Is there a reason for these statistics, or is it just the way it's turned out?
You can learn more about the tragic deaths of Melanie Tyndall and Mikaela Claridge in the video below. Post continues after video.
Two jockeys who loved their sport.
32-year-old Melanie Tyndall, originally from Murray Bridge in South Australia, moved to Darwin in 2012 to pursue her love of horse racing – while she was also a police officer.
Tyndall graduated from the police academy in 2018 and became engaged to her partner Tony Harris earlier this year.
But last week, the young jockey died when her horse clipped the heel of another during a race in Darwin. She became unbalanced, and later died in hospital.
In a statement, the Darwin Turf Club said of the jockey's death; "Melanie was transported by St John Ambulance to Royal Darwin Hospital where she was afforded further medical care, but despite the best efforts of the professionals at RDH, Melanie passed away.