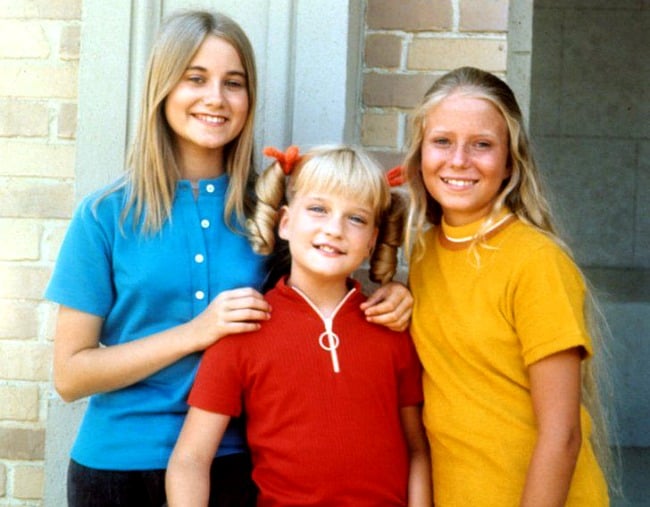 By the time you have finished reading this, my people and I may have already been erased from this planet completely.
You see, my kind is in grave peril, and not from the usual suspects. There is no meteor plummeting towards the Earth-threatening to demolish us all, neither is there an alien race about to touch down on our shores and probe us out of existence entirely.
The reality is in fact so much worse than that.
The sad truth is that middle children, those poor little bastards who had the misfortune to be birthed in between the treasured older children and the coddled baby children, are on the verge of utter extinction.
According to a recent article by Adam Sternbergh in The Cut, parents are now mostly capping out their families at two children, with the article stating that "In the '70s, four kids (or more) was the most common family unit.
Back then, 40 percent of mothers between 40 and 44 had four or more children. Twenty-five percent had three kids; 24 percent had two; and 11 percent had one. Today, those numbers have essentially reversed. Nearly two-thirds of women with children now have two or one — i.e., an oldest, a youngest, but no middle.
This is, of course, devastating news for the entire planet, and not just for those of us who happen to be middle children and are directly in the firing line.
Because, while our existence may not be pretty, it is actually vital to the survival of the human race, all thanks to a unique set of skills we bring to society.
Also, just to be clear, middle child syndrome is not something that only affects those people who have a single sibling on either side of them.
The truth is (and this is backed up by Sternbergh in his piece and by the experts he spoke with) middle child syndrome can hit anyone who is neither the youngest nor the oldest in their family sibset.
For example, I am one of four children and my middle child syndrome is off the charts.
I try valiantly to soldier on through it, but there is no doubt in my mind that is has impacted and infected every ounce of my being and my personality. Sometimes for the better and also for the much, much worse.
It's hard to pinpoint the exact moment in my childhood where the negative impact of my birth order began to damage my very soul… but I'd wager a guess that it was around the time my siblings informed me that there was nothing special about my existence in our family.
Ha, kids say the darnedest things.
They used to tell me fondly, as we all played together in our backyard that "Kate is special because she is the oldest, Andrew is special because he is the only boy and Lucy is special because she is the youngest".