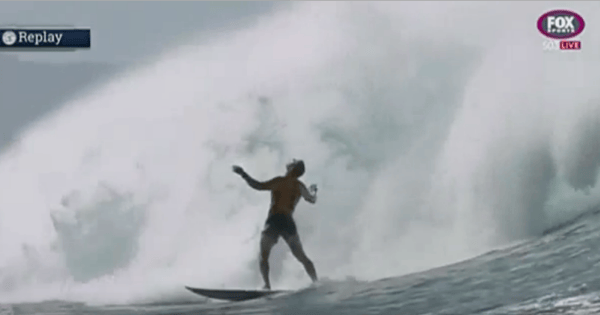 Life is not a fairytale.
If it was, Mick Fanning would have won his fourth World Surfing Championship today.
He would have taken his razor-sharp focus and his lion-sized courage and he would have surfed to a victory that would have had the whole nation cheering.
Because in a fairytale, the day after you hear some of the worst news imaginable, that's what would happen.
Sites like ours would be overflowing with praise for a man who has endured a year few of us could imagine, and his name and face would have been hastily added to all those Legends Of The 2015 stories you'll be seeing over the next few days. He would be hailed a real hero.