Tuesday night marked President Barack Obama's final state dinner in office, where he was accompanied by esteemed guest Italian Prime Minister Matteo Renzi.
Yet all eyes were on Michelle.
The outgoing First Lady was simply breathtaking in her final big fashion moment: a couture gown made entirely of rose gold chainmail.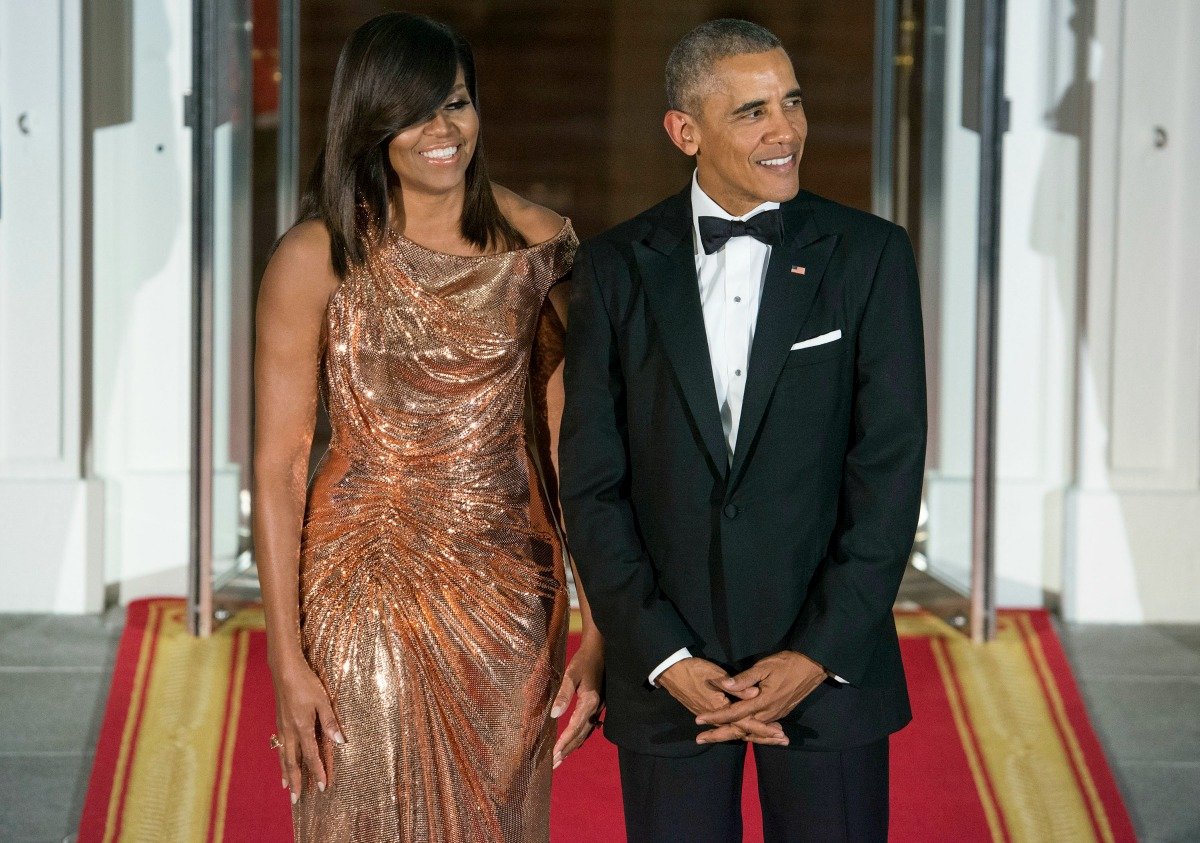 Excuse us while we pick our jaws up off the ground. (Getty)
The custom-made Atelier Versace piece dipped in at her waist before pooling out in perfectly iridescent waves.
Fans on social media were floored by how magnificent Michelle appeared at the event.
"I am 100% beside myself over Michelle Obama in that Versace dress. The DRAPING," one fan tweeted.
"I think Michelle Obama is a goddess gracing us with her presence," another fan tweeted.
The dinner celebrated a bittersweet occasion, with Barack Obama's term coming to an end, but attendees dined on meals fit for political kings.
Catered by celebrity chef Mario Batali, guests feasted on bowls of agnolotti - delicate parcels of pasta stuffed with sweet potato, nutmeg, sage and parsley - and beef tenderloin.
The event was attended by equally delicious names in fashion, arts, music and business.
Designer Giorgio Armani shared the room with such musical talents as Gwen Stefani, Blake Shelton, Chance the Rapper, Frank Ocean and James Taylor.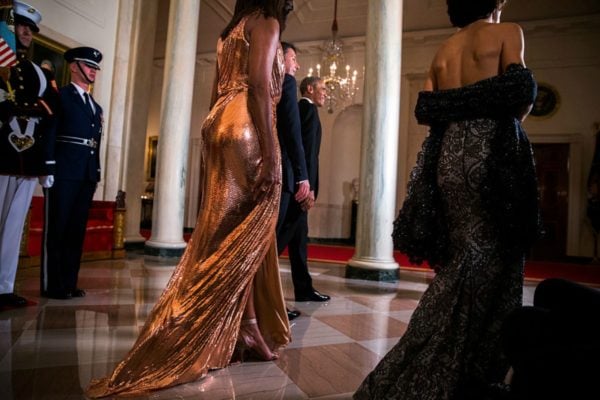 Notable filmmakers, actors and producers such as Jerry Seinfeld were also in attendance.
CNN reported President Obama gave a speech that touched on how America had been influenced by the country of their Italian guests.
"Tonight, we're reminded that American democracy has been graced by the touch of Italy," he said.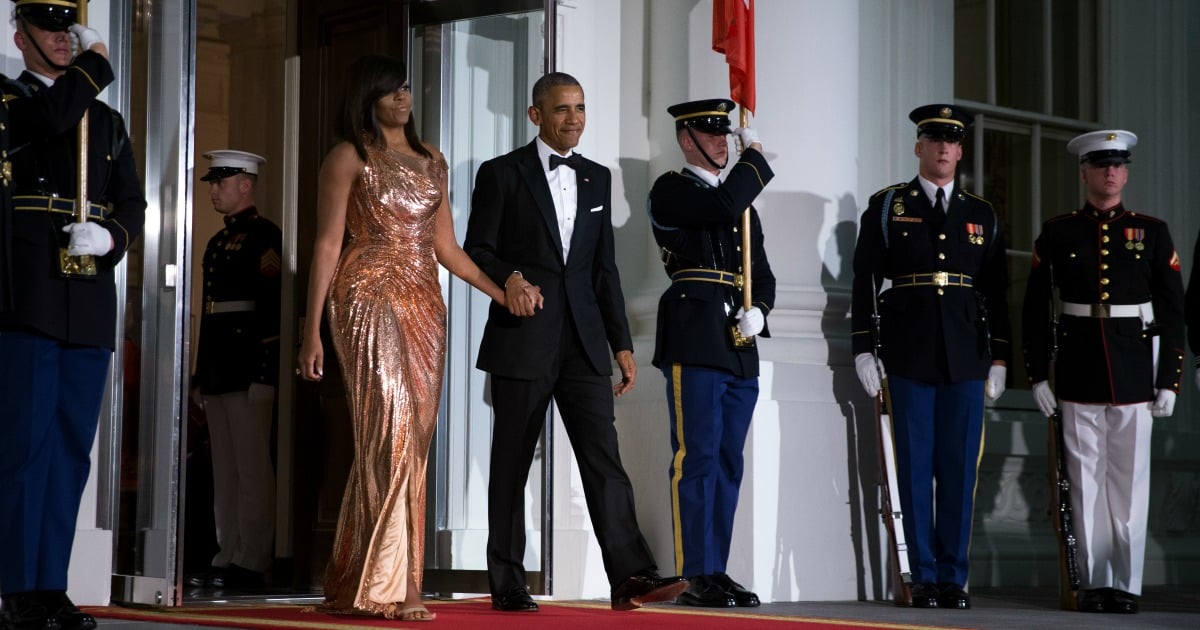 BOW DOWN. (Getty)
"We look at the dome of the US Capitol and marvel at the touch of Brumidi. Yet some days our presidential campaigns can seem like Dante's Inferno."
Dante's Inferno with one hell of a Trump-shaped tour guide.