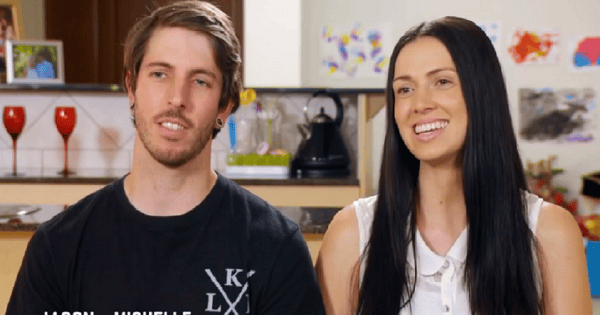 It's sort of gone beyond a joke, hasn't it, the whole sex thing. All men want more sex. Most women could live without it.
"Let's have sex," husband says.
"I'm too tired/I have a headache/as if," says wife.
Ha, ha, ha, ha…
Except it's not a joke. The absence of sex in a relationship isn't even remotely funny. Instead it's a sign of just how fractured a couple is. If not for sex, what makes us a couple? If not for sex, how are we different from roommates?
Michelle and Jason haven't had sex for seventeen months, however this is only one of the many issues which led them to sign up for controversial TV show Seven Year Switch. They aren't the only couple on the show citing sex or lack-there-of as one of their issues. Tallena and Brad haven't had sex for almost a year as well (as we saw Brad confess to Jackie last week).
This week relationship experts Jo Lamble and Peter Charleston visited each switched up couple and played them clips showing how damaged their communications with their partners have become.
Jason wants more sex.
Michelle is too busy hating him to have sex.
Only it's never that simple, and that's why this show is so brilliant. That's why this show will hopefully not only lead to most of these couples happily reuniting (hey, it may happen!) but help those of us watching at home with ours.
Firstly I want to make it clear that at no stage did relationship expert Peter Charleston suggest Michelle use sex as a "bargaining tool" when talking to Jason about their relationship. It was Michelle who made that suggestion and she was joking, well-half joking.
Charleston quickly corrected her and replaced the word "sex" with "affection" because when Jason tries to talk to Michelle about the lack of sex in their relationship he says things like, "You never wanna touch me". The more cynical of us would say that "touch" is code for "sex" and several years ago I would have agreed.
Have a look at Michelle and Jason discuss what they want – and don't want – from sex. Article continues after this video.