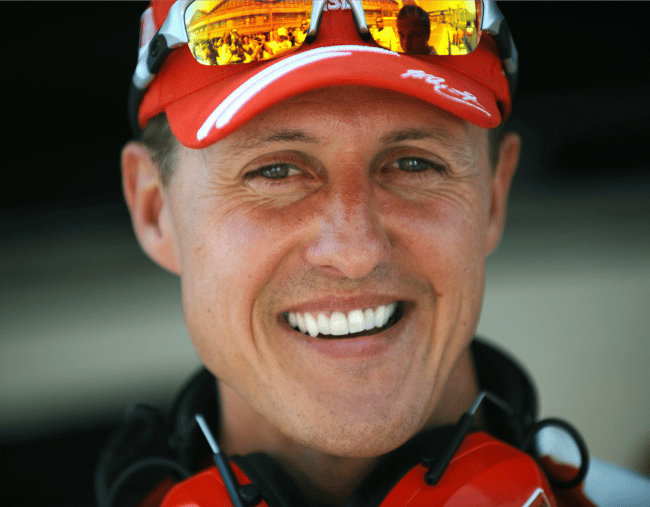 Five years on from suffering a horrific brain injury while skiing, more details have emerged of Formula One World Champion Michael Schumacher's health condition.
Michael, who is now wheelchair-bound and unable to stand alone, can no longer speak – but day by day, he is reportedly making small progress.
Back in 2015, we learned the father-of-two had began to react to the voices of his wife Corinna and their children Gina Maria and Mick, often shedding a tear when he heard their family's voices.
But according to a report in French magazine Paris Match, despite being unable to speak, the seven-time world champion is now showing even more emotion.
"When you put him in his wheelchair facing the beautiful panorama of the mountains overlooking the lake, Michael sometimes cries," an anonymous relative reportedly told Paris Match.
Michael's rehabilitation currently reportedly involves around 15 people including physiotherapists and doctors, who visit Schumacher at his Switzerland home on Lake Geneva.
As part of the 49-year-old's rehabilitation sessions, therapists play the sounds of F1 engines and he also steers a Volkswagen Golf – in the hopes of jogging his memory, which was lost in the accident.