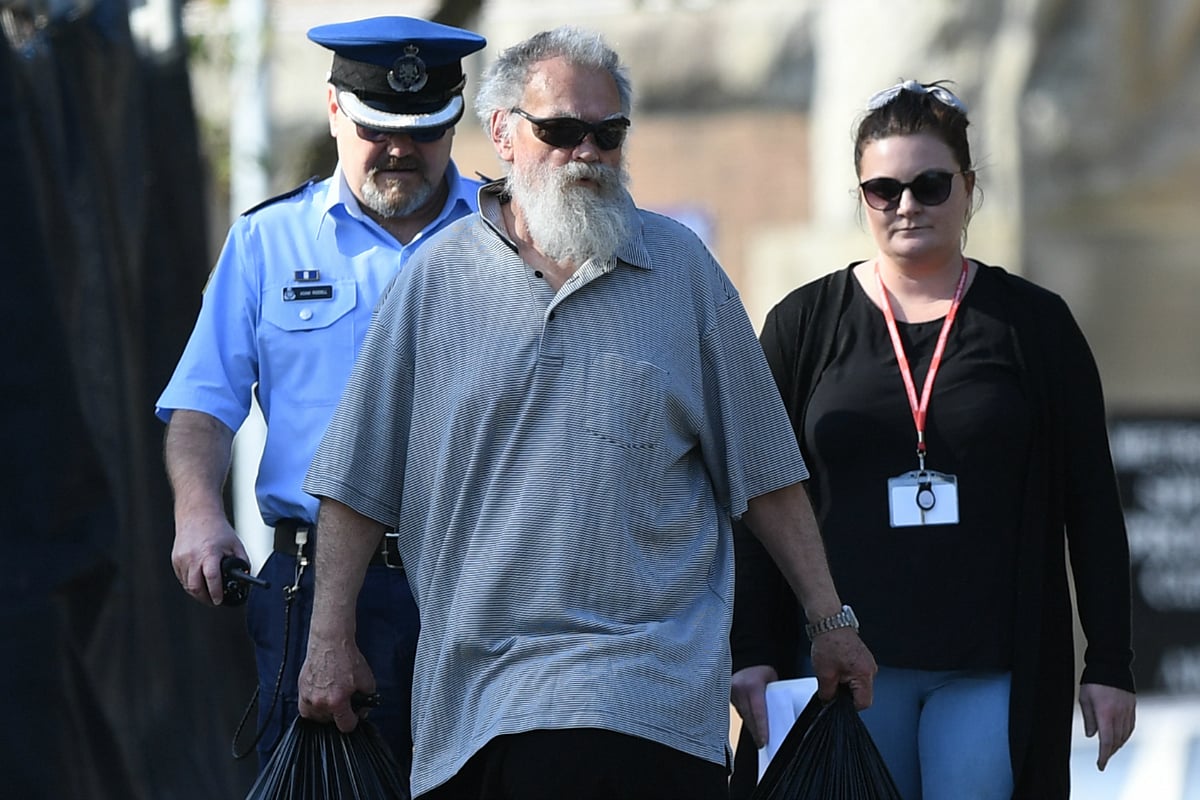 On Thursday afternoon, convicted killer and repeat child sex offender, Michael Guider, walked out of the gates at Long Bay prison. Unsteady on his feet and with a large tumour visible beneath his trousers, the 68-year-old was escorted into a waiting car and driven past the hoard of shouting media, most demanding answers about where he buried schoolgirl Samantha Knight.
Earlier this week, a judge ordered that Guider be released on an extended supervision order, following the expiration of his 17-year sentence for the death of the Bondi schoolgirl. The former gardener confessed to drugging and sexually assaulting Samantha, who disappeared from her home on August 19, 1986. He claimed she died as a result of an accidental overdose, and pleaded guilty to manslaughter in 2002.
Her remains have never been found.
60 Minutes investigates how Michael Guider has been allowed to walk free while Samantha Knight's family still don't know where her body is. Post continues after video.
At the time of Guider's confession, he was already behind bars for 60 child molestation charges relating to offences he committed against multiple children between 1980 and 1996. His sickening methods including befriending the children's mothers and offering to babysit. He sedated some of his victims with sleeping pills crushed up in soft drink before he assaulted and photographed them.
Guider's freedom comes with 56 strict conditions that he must adhere to over the next five years.
These are just a few.
LISTEN: A lead reporter on the Samantha Knight case shares the inside story on True Crime Conversations. 
Chemical castration.
Guider is taking anti-libidinal medication in an effort to curb the likelihood of repeat offending. These drugs, which are more commonly known as chemical castration, are designed to reduce sex drive, compulsive sexual fantasies and the capacity for sexual arousal.
Since 2017, NSW prisoners can volunteer to take anti-libidinal medication as part of their parole agreement.
If Guider stops taking them, he's required to notify his NSW Corrections Departmental Supervising Officer within 24 hours.
Contact with children.
Guider cannot "approach or have contact with anyone who he knows or reasonably should know is under 18, other than incidental contact in a public place". His DSO can allow exceptions, but Guider must be in the company of a person approved in writing by the DSO.