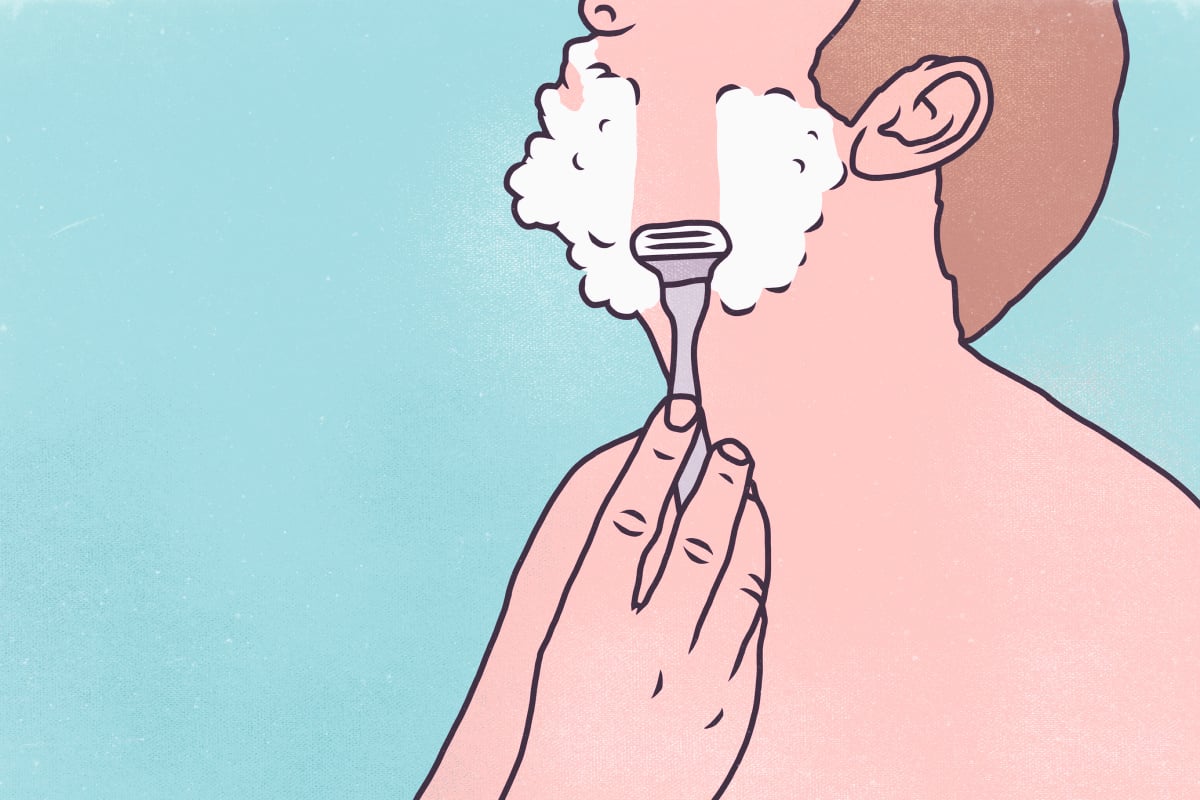 Father's Day is almost here and if we were the betting kind, we'd put money on you not having organised a gift yet.
No judgement. In fact, it's actually a great thing because we've got it all sorted for you.
You see, just like us, men have faces that need skincare. But if your partner, father, grandpa or friend isn't so fond of an 11-step beauty routine or fancy bottles with fancy names, they might not be looking after their faces as well as they should.
Just in time for Father's Day, here's some classic Dad jokes you've definitely (and unfortunately) heard before. Post continues after audio.
Well, we're here to help.
We've rounded up 30 very excellent men's skincare product and gift set recommendations from our You Beauty Facebook group you can buy for the beauty-averse men in your life.
Because, they're worth it. But also because they need to stop pinching your precious beauty products.
Kiehl's men's range.
"My partner, brother and dad all swear by Kiehl's after my mum and I got them onto it! The scents aren't 'too much' and they find the regime super easy to follow." – Demi.