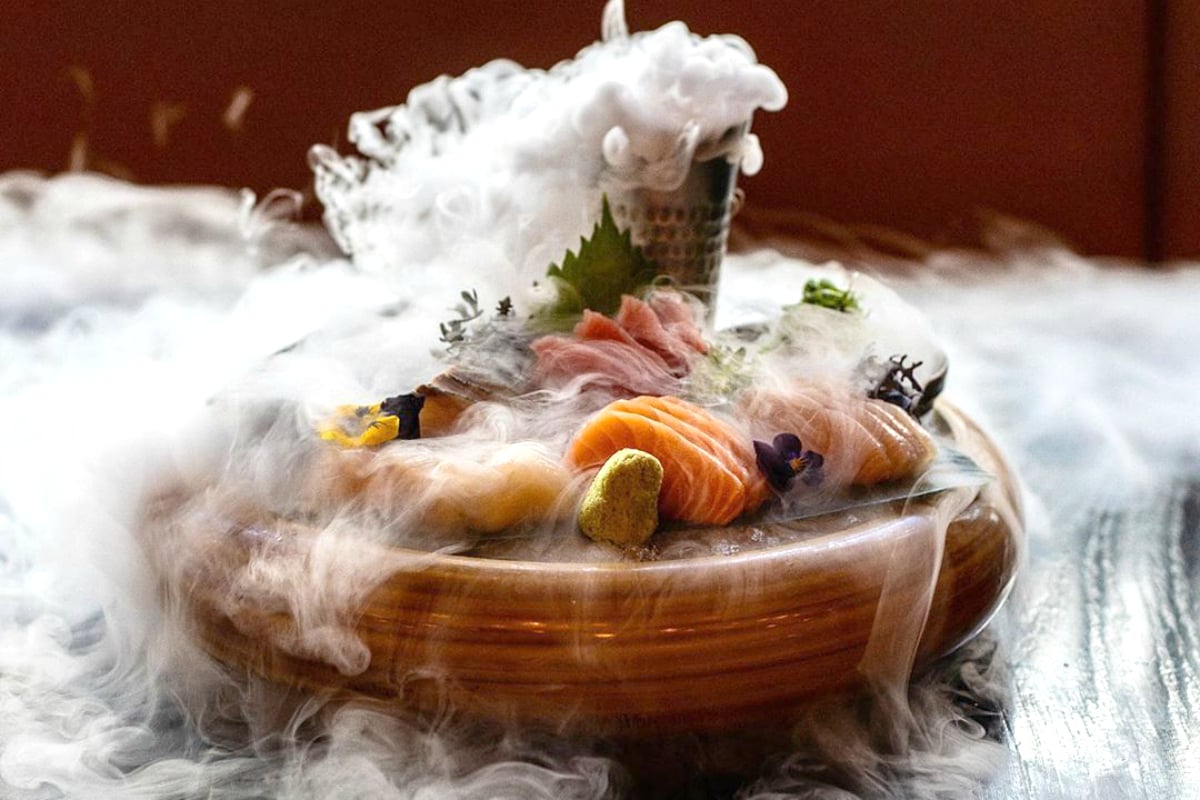 When I ask my dad what he wants for Father's Day each year, he always says the same thing.
"No presents, just your presence."
That's sweet, Dad, but what can I get you?
Look, I have no doubt that the number one thing he wants is just to have quality time with the family. But this isn't complete without food. Special food. Food he'll tell his work colleagues about the day after. With a side of chips – always chips.
Dads love a dining experience, not just a meal. So, if you're umm-ing and ahh-ing over what dining experience to choose for this Father's Day (Sunday, September 1), it helps to really nail the dining style of the dad in your life.
These four restaurants at The Star Sydney have dining experiences to suit four different styles of dad. Which one's yours?
1. The 'I Want All The Options Because I Can't Possibly Decide' Dad
Restaurant recommendation: Harvest Buffet
For the dad who likes to assess all the options first and prefers visuals to a la carte menus, Harvest Buffet is an easy win. Their Father's Day lunch and dinner has eight food areas with international cuisine, a premium seafood spread, and ol' faves like barbecue pork ribs, beef pies and a hot dog bar.
All dads get a complimentary beer on arrival, which is a nice touch. If dad's not a beer drinker, he'll be happy to know everyone gets unlimited soft drinks… and free parking. What dad doesn't love free parking?
Price: Lunch $89 Adult / $40 Child* (Children aged 5-12 years. Four and under eat for free).
Dinner $79 Adult / $40 Child*
2. The 'I'm not a Regular Dad, I'm a Cool Dad'
Restaurant recommendation: Sokyo
Sokyo is cool all over, from the chic dark polished wood and fish scale-textured walls to the modern Japanese fusion cuisine itself. Cool dad would already know that Sokyo has earned one Chef's Hat in the Sydney Morning Herald Good Food Guide consecutively from 2014 to 2019, as well as Three Glasses in Australia's Wine List of The Year from 2017 to 2019.
San Francisco-born chef Chase Kojima started working in his father's traditional Japanese restaurant at the age of 11. Over the course of his career, Kojima has brought his contemporary style to the prestigious Nobu restaurant group across Vegas, Dubai, London, LA and The Bahamas, and finally, to Sokyo.