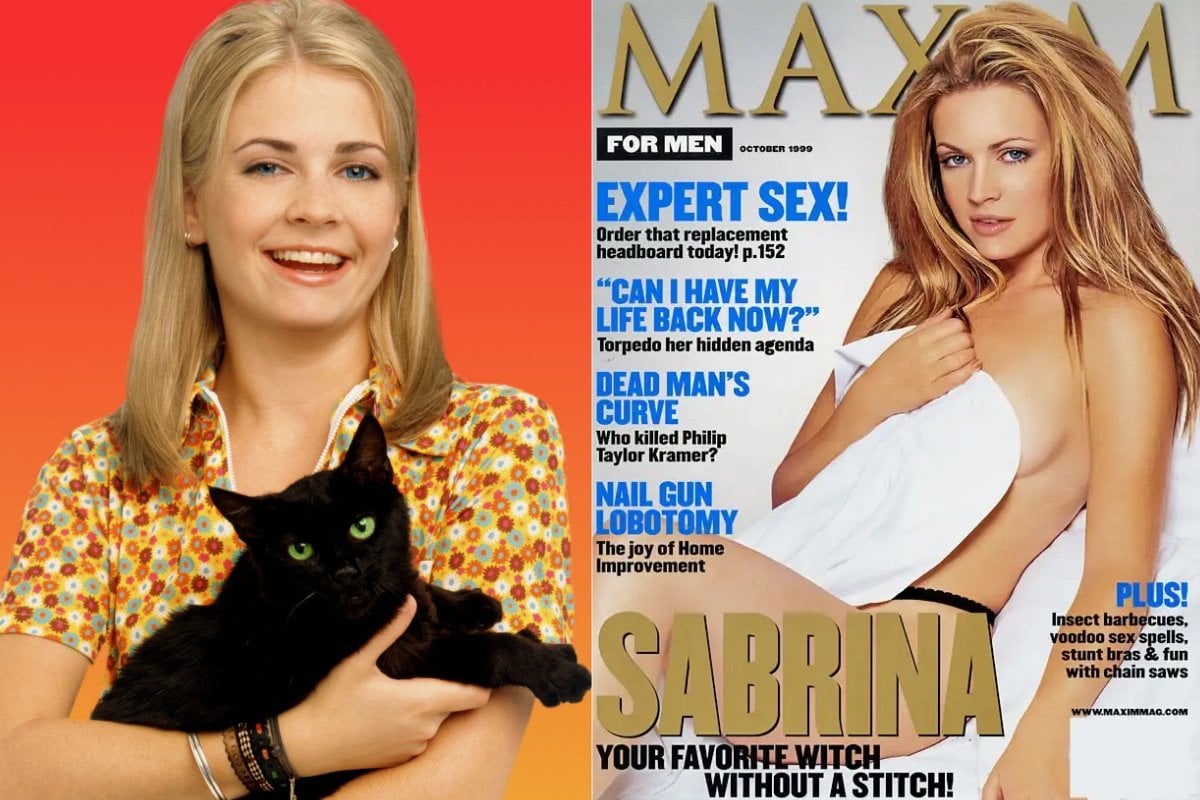 In 1999, Melissa Joan Hart was about as big as you could get in Hollywood.
She was the star of breakout TV series Sabrina the Teenage Witch and was about to light up the big screen in the rom-com Drive Me Crazy and start filming Scary Movie.
But in one night, everything almost came crashing down. In a new interview with iHeartPodcast Pod Meets World, the Clarissa Explains It All teen actor opened up about a decision that almost ended her career.
"I get a call in the limo," Melissa told hosts and former child actors Danielle Fishel, Rider Strong, and Will Friedle.
"They're like: 'You've been fired from the movie, you can go back to your party,' because there was a party at Planet Hollywood."
The movie in question was Scary Movie and at the time, Hart was about the walk the red carpet for Drive Me Crazy.
On the same night Scary Movie pulled the plug, Hart was informed of more bad news, but this time about Sabrina the Teenage Witch. "They're like: 'Well, you're being sued and fired from your show, so don't talk to the press, don't do anything.'"
So, what apparently prompted all this? Hart had just fronted the cover of Maxim, doing a cover spread in her underwear. The actor was accused of breaching her contract by seemingly portraying Sabrina Spellman naked on the cover of a men's magazine.
The cover's headline read: "Sabrina, your favourite witch without a stitch."