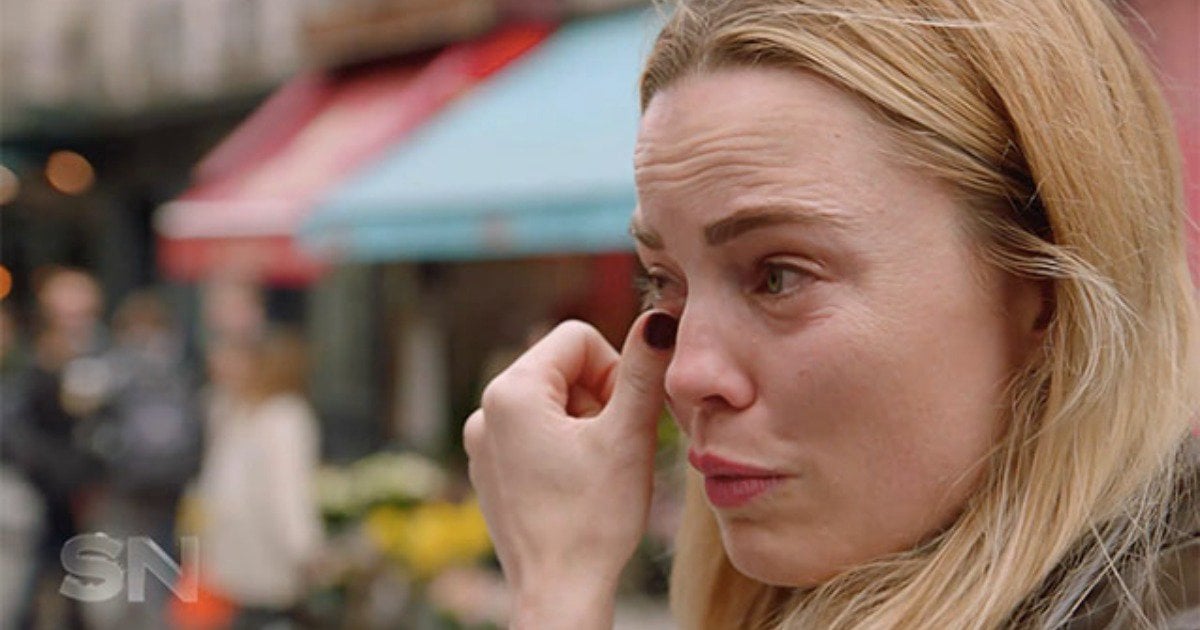 Melissa George fought back tears after reading out an abusive text sent to her by ex-partner Jean-David Blanc. In the text, he demanded she stop breastfeeding their 15-month-old son, Solal, to make it easier on him when their two children were with him.
The text read:
As I told you and tried to explain to you, you must stop breastfeeding my son Solal otherwise you will destroy him. He wakes up in the middle of the night asking for breastmilk and not for milk. What do you want me to do? Unless you put your boobs in a bag, I don't see any other solution.
Of her current situation, George says she doesn't care about anything except her children and would prefer for Solal to wean (stop wanting breastmilk) naturally.
The estranged couple are sharing custody, as is standard in custody cases in their current place of residence, France. She explained she is unable to work in France as she's not a French citizen meaning she can't even financially support her children.
Australian mum Sally Faulkner talks to Mia Freedman about the botched attempt to retrieve her children from Lebanon with 60 Minutes. Post continues… 
The Australian-born actress said she feels his demand is cruel.
She told Kyle & Jackie O, "You can take my country, you can take my career, your can take whatever you want but to take a breastfeeding child from it's mother…and you make fun of the mother, and you send a message like that knowing that I have to pump my milk when I don't have my babies for the week, because I want him to be the one to decide if he wants to give up or not."
Despite the fact they have split, George describes her ex-partner's continued attempts to control her, such as the demand she stop breastfeeding and even failing to return the children on time.
She said when Solal was 10-months-old she went to the police station because 58-year-old Blanc hadn't returned her children and she needed to breastfeed him. The police officer asked her how old the baby was and then said, 'Oh, he's a bit old, don't you think?'
Of her life since the airing of her controversial interview on with Melissa Doyle on Sunday Night, the former Home & Away actress says, "things couldn't be worse."