Regal Monarch was five years old.
On Tuesday, he prepared to run in race four at Flemington Racecourse, on the most popular day of horseracing in the country. He had jockey Joao Moreira on his back, and just before 1pm, he took off to run his 2800m race. But in the closing moments, Regal Monarch clipped the heels of a horse in front of him, and had a sickening fall. Moreira fell hard onto the turf, and was ruled out of a later race. While the horse could walk, he was taken away in an ambulance.
Later on Tuesday, it was announced that despite desperate attempts to save him, Regal Monarch had died.
"Regal Monarch was immediately attended to by our veterinary team after a fall in race four and was transported to the University of Melbourne Veterinary Clinic in Werribee for further assessment," said Racing Victoria head vet Dr Grace Forbes.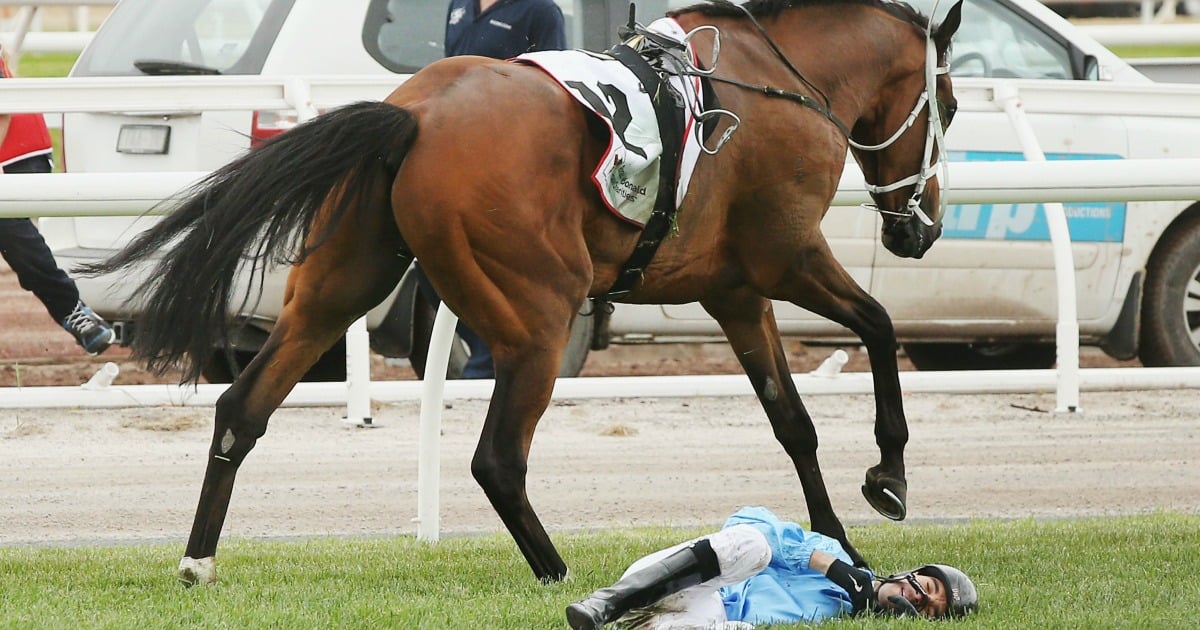 "It is with sadness that we can confirm that the horse has been humanely euthanised on veterinary advice as a result of the injuries sustained. This decision was made in the best interests of the horse."
Regal Monarch wasn't a Melbourne Cup winner, or one of Australia's famous horses. His name wasn't well-known and on Tuesday, those who happened to bet on him were likely disappointed when he fell. But at only five years old, Regal Monarch died more than two decades earlier than his life expectancy. He is also one of over 100 horses to die on-track in the last 12 months.
In fact, the fourth annual Deathwatch Report, which summarised the on-track deaths of racehorses around Australia between 1st of August 2016 and 31st of July 2017, found that one horse died every 2.6 days while racing. A total of 137 horses.
Two-year-old stallion I'm Captain Oats never even made a proper race - dying during track work on Hawkesbury racetrack after suffering a catastrophic front limb injury.
Harmonic Lass died the third time she ever stepped foot on a racetrack. She was raced as a baby - at just two years old - a practice which not only increases the likelihood of injury, but predisposes horses to further injuries later in life.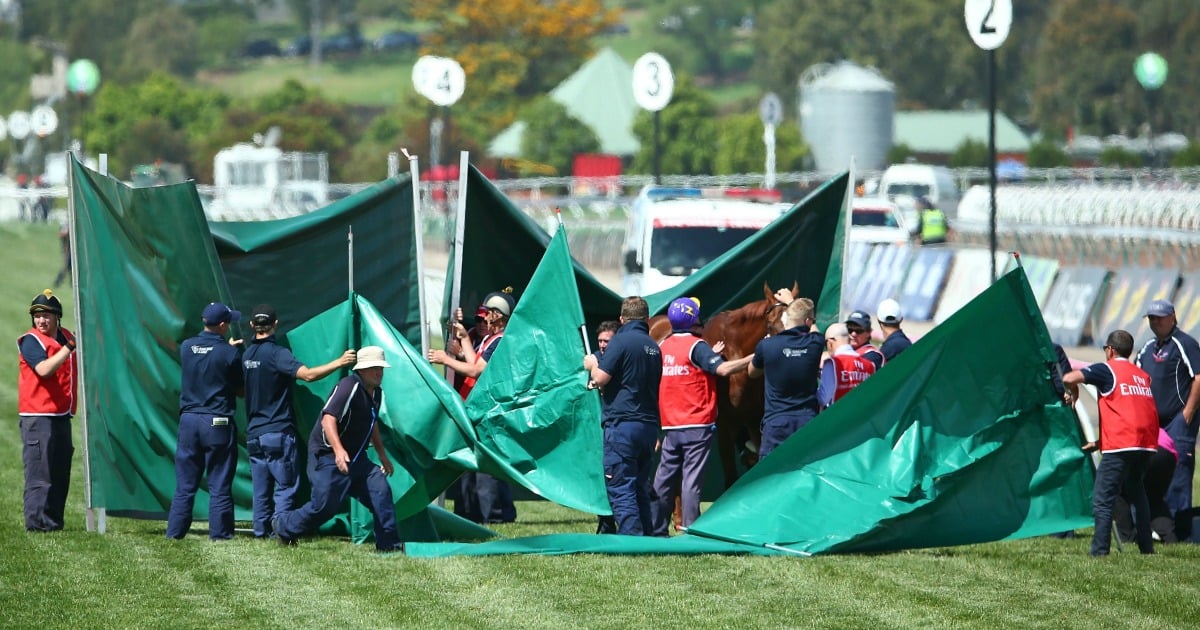 Five-year-old Finke internally bled to death after pulling up from a race in distress, and Wheeler Fortune violently fell over his final hurdle in a jumps race, and was euthanised. When he fell, a particularly large crowd were watching, including young children.
But of all the days of the year, Melbourne Cup is particularly cruel.
In 2014, the 'race that stops the nation' ended the lives of two horses. Admire Rakti collapsed immediately after the race and died, and Araldo broke his leg and was euthanased. In 2015, Red Cadeaux met the same fate.
Of course, there are also those horses who don't win, and whose owners aren't willing to bear the costs of keeping them alive. These horses are often sent to the abattoir and slaughtered. 
It seems as though we go through the same routine every year around Melbourne Cup. We loudly celebrate the fashion, the celebrities, and the culture, while enjoying lunches and alcohol and parties and time off work. Then quietly, humbly in the background is the soft buzz of stories about the horses. People write about the cruelty, and tweet forgotten names. We debate whether the 'animal activists' have a point. Then we move on, only to have the same conversation next year.
I'm Proud To Say #NupToTheCup ✊????????#YouBetTheyDie #HorseRacingKills ????????#MelbourneCup ???????????? pic.twitter.com/vAXxmq06UB

— Mudjin (@RoGodwinw67) November 7, 2017
But the cold fact is that those hurt most by sport in Australia are those that do not get to choose whether they participate. And that is a brutally unfair reality.
What we need is a Black Fish moment about horseracing - that one story that dramatically shifts the way we think about the internal experiences of these animals, and the suffering humans put them through.
But how many more horses have to die before that story finally resonates? And what if it never does?