Update: Just minutes after running in the 2018 Melbourne Cup, The CliffsofMoher was put down after suffering a fractured right shoulder. He was euthanised on track.
Regal Monarch was five years old.
On Tuesday, November 7, 2017, he prepared to run in race four at Flemington Racecourse, on the most popular day of horseracing in the country. He had jockey Joao Moreira on his back, and just before 1pm, he took off to run his 2800m race. But in the closing moments, Regal Monarch clipped the heels of a horse in front of him, and had a sickening fall. Moreira fell hard onto the turf, and was ruled out of a later race. While the horse could walk, he was taken away in an ambulance.
Later that day, it was announced that despite desperate attempts to save him, Regal Monarch had died.
"Regal Monarch was immediately attended to by our veterinary team after a fall in race four and was transported to the University of Melbourne Veterinary Clinic in Werribee for further assessment," said Racing Victoria head vet Dr Grace Forbes.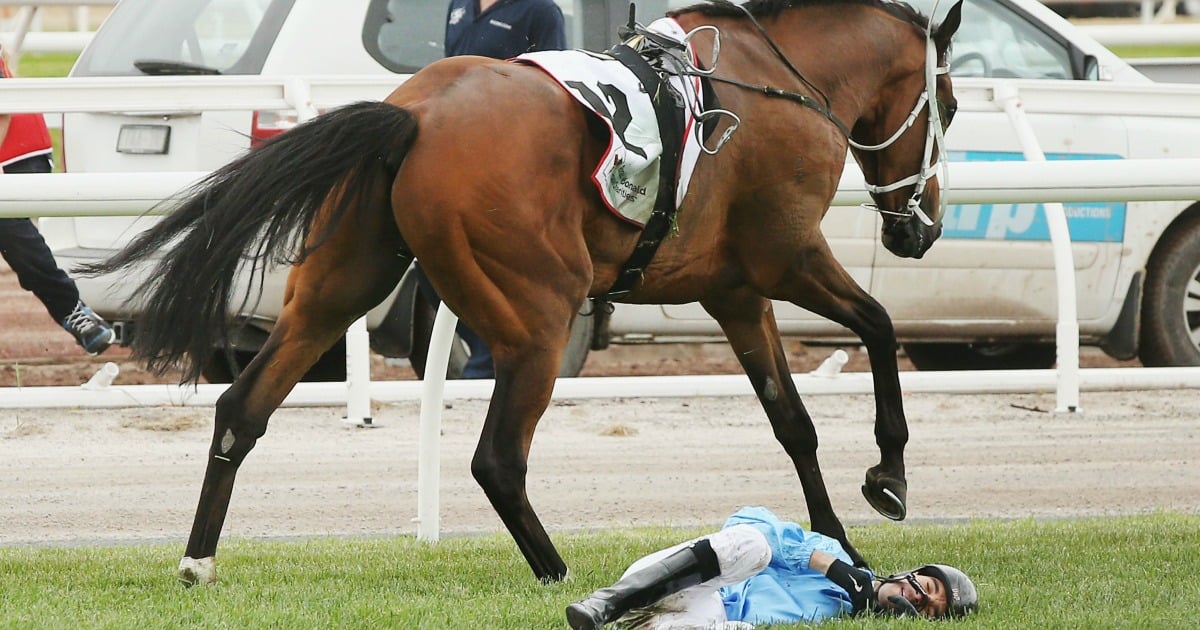 "It is with sadness that we can confirm that the horse has been humanely euthanised on veterinary advice as a result of the injuries sustained. This decision was made in the best interests of the horse."
Regal Monarch wasn't a Melbourne Cup winner, or one of Australia's famous horses. His name wasn't well-known and at the Melbourne Cup last year, those who happened to bet on him were likely disappointed when he fell. But at only five years old, Regal Monarch died more than two decades earlier than his life expectancy. He is also one of over 100 horses to die on-track in the last 12 months.
In the 12 months from 1 August 2017 to 31 July 2018, 119 horses died on Australian racetracks; that's one every three days, according to a report by the Coalition for the Protection of Racehorses.
Two-year-old stallion I'm Captain Oats never even made a proper race - dying during track work on Hawkesbury racetrack after suffering a catastrophic front limb injury.