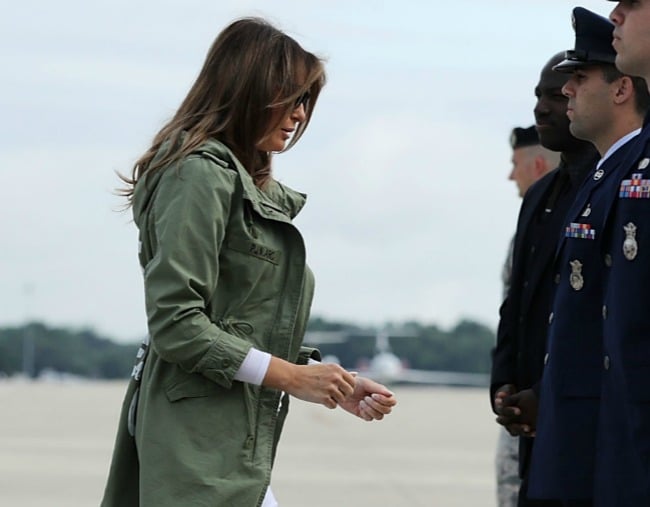 Melania Trump has worn her most tone-deaf piece of clothing to date, probably even the most tone-deaf piece of clothing ever.
As she boarded a private jet at Andrews Air Force Base in Maryland on the way to visit immigrant children in Texas today, she wore a green parka with the words: 'I really don't care, do u?' emblazoned on the back.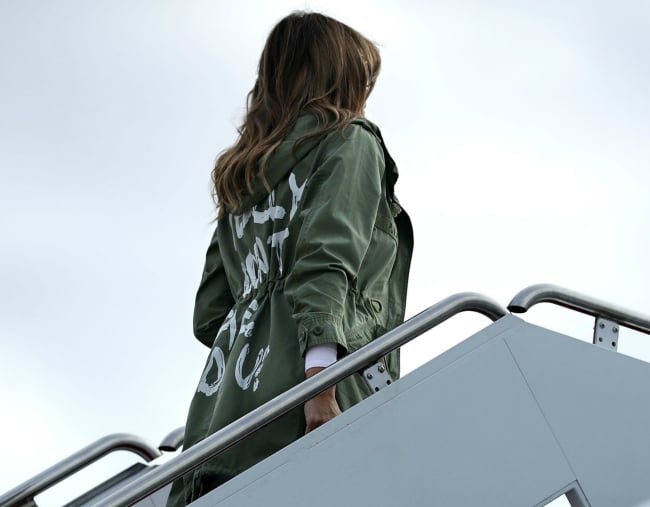 The First Lady couldn't have picked a more inappropriate jacket to wear to a children's immigration detention centre if she tried.
The Zara jacket, which costs just $52 (US$39) has since drawn criticism from pretty much everyone as completely and utterly tone-deaf, given the fury surrounding her husband Donald Trump's policy that ripped children from their parents as they tried to cross the US-Mexico border. On Thursday Trump signed an executive order that ended policy of separating children from their parents at the US-Mexico border. The children's parents will still be detained - but now their children will be detained along with them.