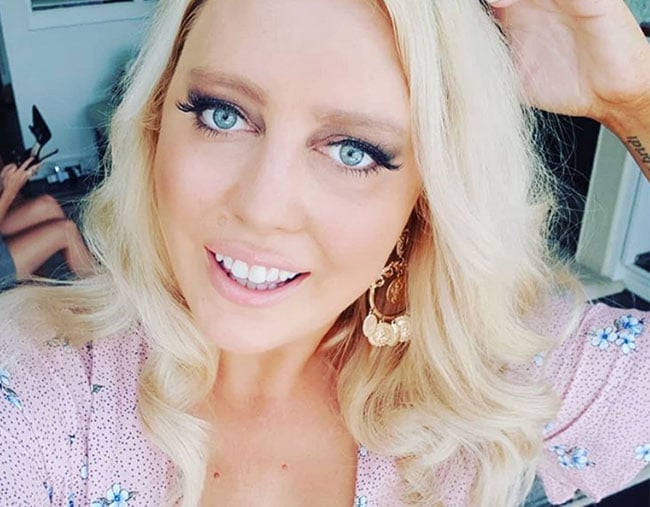 "One minute you can be getting ready to talk on a panel in Sydney… and the next minute it feels like someone is stabbing you in the abdomen with a knife."
In an emotional and honest post on social media, former radio host Mel Greig has opened up about her ongoing battle with endometriosis, a condition that affects one in 10 women.
Next to an image of her bloated belly, the 35-year-old shared the "reality of living with endometriosis".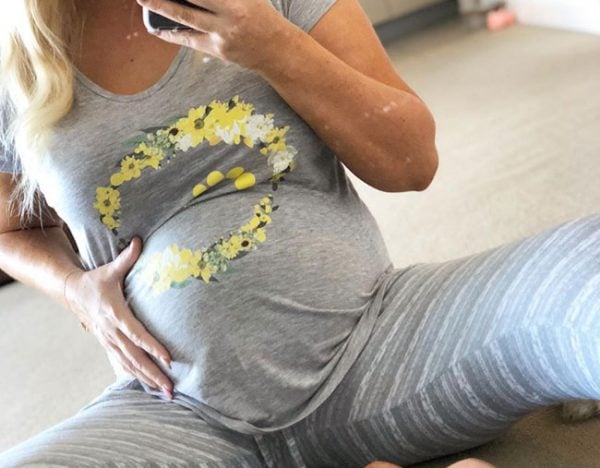 "Within five minutes my whole reproductive system was inflamed and I started to vomit. Nausea is a new symptom for me," Mel wrote to her 11,000 followers.
"I now can't physically sit in a car for 2hrs because the pain is too unbearable and the pain medication that I once used has now been taken off pharmacy shelves, within a few hours I predict I'll be in the emergency room begging for pain medication.
Watch: What is endometriosis?
"This is the unpredictability of Endometriosis. It can literally come from nowhere without a trigger and render you helpless.
"This isn't the first and it won't be the last time this chronic illness has controlled my life."
LISTEN: Lena Dunham spoke about her endometriosis and the effects it has on her ability to carry children. Why isn't it spoken about more often? Post continues after audio.
Mel - who had to pull out of a speaking even which, ironically, was part of the national month of Endo awareness - said she was lucky she could be honest about why she had to cancel her appearance. But other women, she admitted, were not so lucky.
"For many women they feel embarrassed to call in sick or cancel with the truth of their condition, it's much easier to say you have gastro," she said, adding that it's time to "start the conversation" and end the stigma surrounding the condition.
"Endometriosis affects 1 in 10 women and it doesn't discriminate, whether you are an Olympian... or a model... or an everyday Mumma.
"We can't ever feel ashamed to say 'I have Endometriosis' we don't want a stigma we just want a god damn cure."
It's not the first time Mel - an Endometriosis Australia ambassador - has spoken about her battle with the chronic illness: last year, she penned a moving essay for The Australian Women's Weekly about how she was first diagnosed at age 17.
She shared how, in March 2013, she faced the possibility of losing her bowel and one of her ovaries when her endometriosis spread. But even after the surgery, doctors said her symptoms would return within six months.
Endometriosis also causes infertility, a reality which Mel said is "devastating".
"I have now been told that I have a 1-5 per cent chance of falling pregnant naturally. To say I'm devastated would be an understatement," she said.
"I don't feel that I'm a real woman. I know I shouldn't feel this way but I do. But that's okay. It doesn't change the way I will love my children if I manage to have them, or how I will be as a mother."