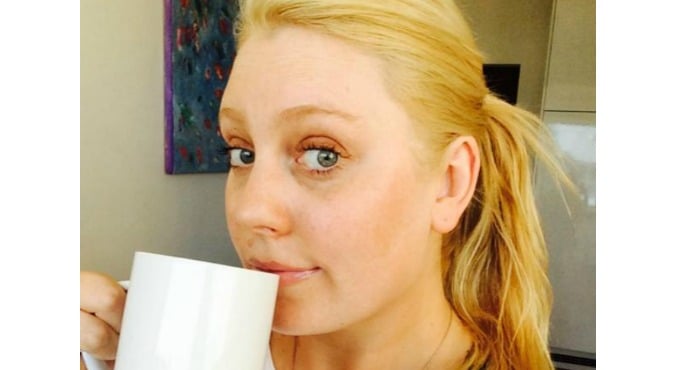 Radio personality Mel Greig has lost 14 kilos through what she calls 'Operation Double Chin'. Here, she celebrates reaching her goal…
I've done it. I've lost 14kg.
In February 2014 my weight had peaked, which was a gain of 14kg from when I first started on the Hot 30 Countdown.
It's funny that I've been striving to get back to that weight, but when I was at my previous weight I hated my body and wanted to be skinnier after feeling the pressures of the TV industry. Now I'm at that previous again and couldn't be happier with my body. We need to learn to love ourselves inside and out.
Those 14kg were weighing me down on so many levels. Each kilo represented a dark time in my life and I wanted to shed the power they had over me and each time the scale went down I felt my sense of control coming back.
Yesterday I only had 300 grams to go before I hit my goal. I could have easily just skipped a meal and celebrated, but that's not the right way to do it. I had my appendix removed two weeks ago and was devastated that 'Operation Double Chin' had to be put on hold – I was doing so well and was feeling great.
Mel's been documenting her health and fitness plan on Instagram – here are some of her shots:
Mel Greig's 'Operation Double Chin'