For everything Prince Harry, Meghan Markle and the Royal Wedding, visit our Royal Wedding hub.
On their wedding day Prince Harry and Meghan Markle have officially been bestowed with brand new titles.
Buckingham Palace announced today that the soon-to-be-wed couple will now be formally known as the Duke and Duchess of Sussex – a title that has not been handed out for more than 150 years.
In keeping with Royal tradition, Queen Elizabeth II bestowed the title upon the couple before their wedding ceremony, along with a slew of other Royal titles to commemorate the event.
A statement from Buckingham Palace said: 'The Queen has today been pleased to confer a Dukedom on Prince Henry of Wales.
'His titles will be Duke of Sussex, Earl of Dumbarton and Baron Kilkeel. Prince Harry thus becomes His Royal Highness The Duke of Sussex, and Ms Meghan Markle on marriage will become Her Royal Highness The Duchess of Sussex.'
Harry will be the third Earl of Dumbarton in history and the very first Baron Kilkeel.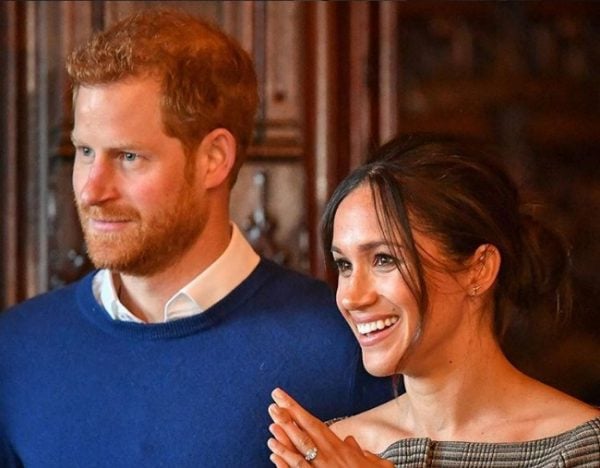 After her wedding, Meghan could also be known as Her Royal Highness Princess Henry of Wales, although this clunky name emphasises the fact that Markle won't be a princess in her own right, but through marriage.
Women who are royal by blood, like Princess Charlotte or Princess Eugenie, are the ones who get to use their own name.
Royal Central reports in 1917, King George V created a patent that only "children of the monarch male-line grandchildren and the son of the son of the Prince Of Wales automatically carry the title Prince or Princess and the style 'HRH.'"
The announcement from the palace comes just hours before Prince Harry and Meghan Markle will wed in Windsor Castle's St George's Chapel in front of a congregation of 600 and a television audience of millions.
Got a thing for weddings? Well that's good news because in two weeks we will be releasing our first ever weddings podcast, Hitched. It's your no-nonsense guide to planning a wedding without losing your marbles.