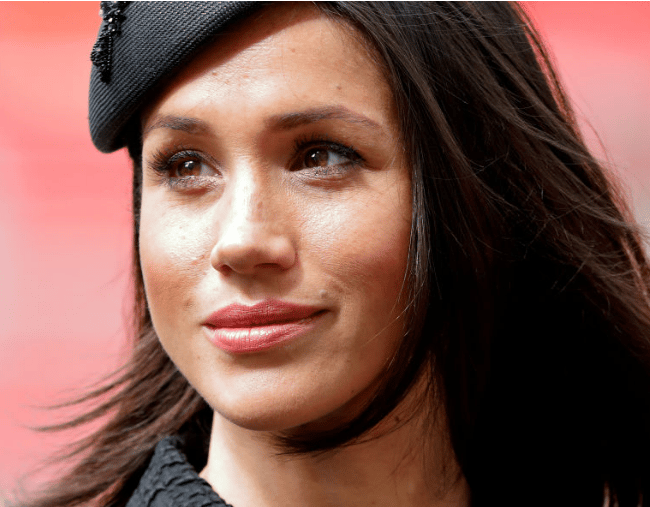 In a statement released by Kensington Palace on Friday evening Australian time, it has been confirmed who will walk Meghan Markle down the aisle in her wedding to Prince Harry.
The Palace said, "Ms. Meghan Markle has asked His Royal Highness The Prince of Wales to accompany her down the aisle of the Quire of St George's Chapel on her Wedding Day.
"The Prince of Wales is pleased to be able to welcome Ms. Markle to The Royal Family in this way."
An update on the #RoyalWedding: pic.twitter.com/wfJ6ZFyzHi

— Kensington Palace (@KensingtonRoyal) May 18, 2018

Mamamia previously reported…
It's been a turbulent few days for Meghan Markle.
Not least because she is one-half of the world's largest wedding of 2018, due to take place on Saturday, but because her father has found himself at the crux of countless tabloid headlines for all the wrong reasons.
Now, for the first time since Thomas Markle, 73, decided he was attending his daughter's wedding, then he was, then he wasn't again, the actress and humanitarian has spoken about the hoopla.
In a statement released by Kensington Palace on Twitter on Thursday, Meghan thanked the public for their understanding of what is a fairly confusing situation.
"Sadly, my father will not be attending our wedding," the 36-year-old wrote.
"I have always cared for my father and hope he can be given the space he needs to focus on his health."
She continued: "I would like to thank everyone who has offered generous messages of support. Please know how much Harry and I look forward to sharing our special day with you on Saturday."
A statement from Ms. Meghan Markle: pic.twitter.com/TjBNarmuBU

— Kensington Palace (@KensingtonRoyal) May 17, 2018
The official statement comes a day after Thomas, a cinematographer, told US tabloid website TMZ he had undergone heart surgery.
"They [doctors] will go in and clear blockage, repair damage and put a stent where it is needed," Thomas told media earlier in the week.